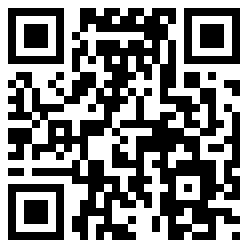 Good credit is sexy. The way people handle their money tells you a lot about how they handle romance and sexual relationships.
(PRWEB) December 28, 2012
As mentioned in a recent New York Times article (http://www.nytimes.com/2012/12/26/business/even-cupid-wants-to-know-your-credit-score.html), Dr. Bonnie Eaker Weil says singles can avoid financial infidelity—the #1 relationship wrecker and a pre-cursor to infidelity—by talking about credit scores/finances early in the relationship—even on the first date. Dr. Bonnie says, "Good credit is sexy. The way people handle their money tells you a lot about how they handle romance and sex. Talk about your financial personality early on. Don't wait until your relationship is at a critical point."
Financial Infidelity is more widespread than many think; studies show that 60% of couples say it is just as destructive as cheating. More than 34 percent of men and women keep money secrets from their spouse (http://www.cheatingstatistics.com/financial-infidelity/).
Dr. Bonnie adds, "Want to know if someone will remain faithful? Check their credit score." All the attributes required to maintain good credit, like trustworthiness and honest, also apply to good relationships. This is why dating websites that match singles based on credit scores are gaining popularity.
A date's financial personality can be more appealing than what they do for a living or how attractive they are. Manisha Thakor, of the MoneyZen Wealth Management advisory firm, says, "Credit scores are like the dating equivalent of a sexually transmitted disease, giving a sense of someone's financial past the same way an S.T.D. test gives some information about a person's sexual past."
Dr. Bonnie believes in making money talks sexy and to do so by using her Smart Heart Skills and Dialogue. This dialogue acts like glue when a relationship is new, and includes in a non-threatening way discussing credit scores early on so a relationship doesn't "stop before it starts." For singles who can't find or keep loving relationships, these skills can help them get past that all-important third date.
To learn more about Dr. Bonnie's Smart Heart Skills and Dialogue and infidelity—financial or otherwise—please check out to her books "Make Up, Don't Break Up," (winner of the New Times best dating book, 2010) which includes a DVD "Falling in Love and Staying in Love" and "Financial Infidelity, the #1 Relationship Wrecker." You can also view a short video on financial infidelity at http://www.youtube.com/watch?v=76k1UM2K4vk&list=UUMtSY71kjJVxaBnDjDdt2oQ&index=33.
Dr. Bonnie Eaker Weil is a leading relationship and marriage expert. In both 2011 and 2012, the United States Commerce Association named Dr. Bonnie New York's best therapist. She is the author of several other highly-regarded books, including "Adultery, the Forgivable Sin" and "Can We Cure and Forgive Adultery."
Be sure check out Dr. Bonnie's "Five-Star Video Contributor" videos via YouTube/Google at http://tinyurl.com/dy73rbv.
For more information about Dr. Bonnie Eaker Weil, please visit http://doctorbonnie.com/.
To interview Dr. Bonnie, contact renee(at)doctorbonnie(dot)com.