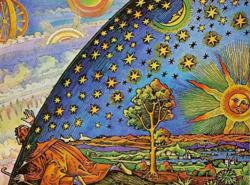 You get insights. You have hunches that you, you're more open. The unconscious is more accessible to you.
Asheville, NC (PRWEB) December 28, 2012
The Asheville Jung Center has re-released the first video in the "4 Pillars of Psychotherapy" in streaming video format. In this first seminar by the Asheville Jung Center, Murray Stein examines the principle described by Carl Jung as "Individuation." Individuation is a lifelong developmental process that usually involves separating from parents, establishing success in love and work, integrating disowned parts of one's self, breaking away from societal and family expectations, listening to one's unconscious, and finding an ultimate wholeness and balance in life. It is the ultimate goal and challenge for those of us striving to live life to its fullest. Stein says, "You get insights. You have hunches that you, you're more open. The unconscious is more accessible to you. If you don't have dreams, you can use your intuition maybe, or you can do active imagination, your fantasy life is more open to you. That's also a development; it's not so easy, it's a discipline." The Asheville Jung Center was founded in 2008 to advance the psychology of Carl Jung and promote an international Jungian community. It is affiliated with innerQuest Psychiatry and Counseling, a regional psychiatrist group.
Dr. Stein offers an in-depth exploration of the principles of individuation and how to use these concepts both clinically and personally. Don't miss this rare opportunity to learn from one of the world's leading Jungian minds.
Murray Stein, PhD is a training analyst and currently co-president of The International School of Analytical Psychology in Zurich, Switzerland (ISAP Zurich). He is the author of The Principle of Individuation and many other books and articles in the field of Jungian Psychoanalysis. From 2001 to 2004 he was president of the International Association for Analytical Psychology. He has lectured internationally and presently makes his home in Switzerland.
Click HERE for information on the Asheville Jung Center's Seminars and CEU Packages.