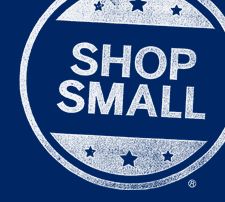 They [AMEX] found a way to increase sales for themselves but in a responsible way that gave back to the underdogs.
Sherman Oaks, California (PRWEB) December 31, 2012
Holiday shopping has come and gone but American Express has just released its numbers for Small Business Saturday. After an explosive Post Turkey Day sale weekend, one can only reflect in amazement of how successful a 2-year-old created shopping phenomenon could be.
Small Business Saturday (SBS) is the newest holiday shopping event that has taken the online retailers by storm. Started in 2010 by American Express, it's a day to salute small businesses after pillaging the major retail stores for bargain deals of all the year's best offerings. Following Black Friday and preceding Cyber Monday, Small Business Saturday is actually a prime day for shopping when people no longer want to wait in agonizing lines but still want to claim their savings. This is especially true for this year's online shoppers who didn't want to wait until Cyber Monday to save.
So was SBS really a noble contribution to small businesses everywhere or just a genius play to get people to spend more when they are already "charging" to shop? In either case, it's been hugely successful this year growing at rates faster than Black Friday and Cyber Monday.
Of course the total number of revenues generated by major retailers in stores and online trumped small businesses'. According to a December, 2012 Consumer Reports, the total amount spent online for this year on Cyber Monday was almost $1.5 billion, a record breaking number for the largest online shopping day of the year. Up 30% from last year, Cyber Monday reigned over Black Friday's 21% (CNN, Dec. 2012) increase in sales.
Ironically SBS's numbers from AMEX stated its increases at 21% as well over last year. However the exercising of the shopping day is where the victory stood. Awareness of SBS nearly doubled since 2011 from 38% up to 67% amongst cardholders. And half of those people actually went out and spent money that day on shopping with their card or purchased online.
Keyword Search Pros (KSP), a Los Angeles PPC management agency specializing in search engine traffic, conducted a study of online advertisers for the weekend following Thanksgiving. Their customer portfolio does not contain any major retailers but rather small online retail companies. The study of click traffic and expenditures for the weekend left Cyber Monday and Black Friday in the dust. Expenditures over last year increased 3% for those small businesses that Saturday while Friday and Monday were down 3% and 4% respectively.
And while Cyber Monday showed virtually no change in percentage of click traffic, SBS increased over 10%. Peter Dulay, president at KSP had some words, "We think American Express is brilliant in their marketing efforts. They found a way to increase sales for themselves but in a responsible way that gave back to the underdogs. We represent small business. We support small business. Heck, we are a small business. And today we are happy for small businesses everywhere."
Small Business Saturday may never see larger sales volume than Black Friday or Cyber Monday, but that is expected. Small businesses don't drive the average transaction amount that major retailers do. And there is no getting away from buying big-box store items like TVs and Video Games anywhere else. But through awareness, small businesses can be promised a lucrative shopping weekend. When buying gifts, shoppers ultimately choose what they buy. And many gifts like apparel and local services i.e. massages can be purchased with a gift card as well.
One notable difference local small businesses have over online small business is that when shoppers buy small and local, more of their money stays in the local economy. Even the small ecommerce companies sell nationally and thus the shopping funds are distributed nationally. Shopping local and patronizing stores and restaurants goes a step further to ensure people are doing the most to not only support small business but to also support their local community.