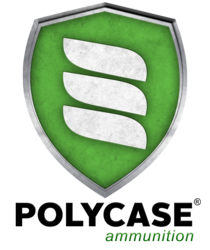 I am pleased with the success of the new line of polymer cased ammunition, it is exciting to be into the selling phase - Paul Lemke, PolyCase Ammunition CEO
Savannah, GA (PRWEB) December 31, 2012
PolyCase Ammunition is pleased to announced that they have received and processed in excess of 1.5 million rounds in orders on the new .380 PolyCase Ammunition during the first month of sales. Within just 30 days of going live PolyCase Ammunition has hit its first major milestone.
PolyCase CEO Paul Lemke said, "I am pleased with the success of the new line of polymer cased ammunition. It is exciting to be into the selling phase." Every caliber of PolyCase Ammunition is strenuously tested to meet SAAMI standards and the Patent Pending cases are completed using premium industry leading parts.
PolyCase will be showing the new ammunition at the 2013 SHOT Show in Las Vegas (Jan 15-18 at The Venetian in Las Vegas, NV) in booth number 15323.
The Shooting, Hunting, Outdoor Trade Show (SHOT Show) and Conference is the largest and most comprehensive trade show for all professionals involved with the shooting sports, hunting and law enforcement industries. It is the world's premier exposition of combined firearms, ammunition, law enforcement, cutlery, outdoor apparel, optics and related products and services. The SHOT Show attracts buyers from all 50 states and more than 100 countries.
A map of the booth location at the 2013 SHOT Show can be found here - http:// http://www.mapyourshow.com/shows/index.cfm?Show_ID=shot13&exhid=367647&booth=15323&hall=B .
To contact us, please email info(at)polycaseammo(dot)com or call 1-855-467-6592.
About PolyCase
PolyCase Ammunition develops, manufactures, markets and sells World-class, patent pending, polymer-cased small arms ammunition used by discerning professionals and sports shooters. Made in the USA, using over 90 years of advanced design, materials and manufacturing experience, our 21st century products are designed to provide the lethality and consistency expected by our customers.
PolyCase ammunition has been designed and tested using SAAMI design and performance standards to ensure compatibility with your legacy and late model arms.
Contact
General Information
Contact: Info(at)PolyCaseAmmo(dot)com
Facebook: http://www.facebook.com/PolyCaseAmmo
Twitter: http://www.twitter.com/PolyCaseAmmo
Website: http://www.PolyCaseAmmunition.com
Sales
Contact: Sales(at)PolyCaseAmmo(dot)com
Press and Media Questions
Contact: Bob Donaghy, Ingrained Media
Email: Bob(at)IngrainedMedia(dot)com