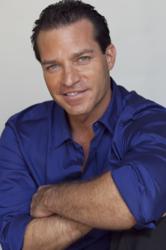 Nabat is Dedicated to Freeing the World from Nicotine Addiction.
Los Angeles, CA (PRWEB) December 31, 2012
Entrepreneur Craig Nabat struggled for years attempting to break his pack and half a day smoking addiction. Craig's personal struggle with quitting smoking and his success of stopping for good inspired him to help other smokers to break free from their nicotine addiction. Craig established Los Angeles based Freedom Laser Therapy in April 2003, which began the process of educating thousands of smokers how they too can overcome their smoking addiction. With years of experience working with smokers Craig has now developed an at home Freedom Quit Smoking System expanding his Dedication of Helping Free the World from Nicotine Addiction.
Freedom Laser Therapy is announcing the release of the 10 Most Common Reasons Why Smokers Fail at Quitting to help people who are making quitting smoking their New Year's Resolution. Smokers who desire to quit can also watch powerful anti smoking videos online at http://www.freedomquitsmoking.com to educate them about their nicotine addiction. Nabat says, "In Freedom's effort to help people quit smoking nationwide, we are now offering a 14 day free trial to anyone interested in trying the new Freedom Quit Smoking System, they'll just need to pay processing and handling. Contact Freedom directly through freedomquitsmoking.com to inquire about this free trial offer."
10 Most Common Reasons Why Smokers Fail at Quitting
1) Peer pressure or negative influence from other smokers.
2) Believing that smoking just one cigarette again can ever be an option for the smoker today or in the future.
3) Envying smokers, instead of pitying them. Don't envy nicotine addicts.
4) Thinking a cigarette is a go-to when something bad occurs in life.
5) The former smoker feeling each day they are sacrificing something monumental when quitting smoking. Smokers should look at quitting smoking as if they are regaining health, peace of mind, freedom, cleanliness and saving money.
6) Thinking that smoking cigarettes is a coping mechanism for a stressful situation; on the contrary, it only makes a person a slave to nicotine all over again. Smoking blocks the arteries and veins from receiving more oxygen causing more stress throughout the body.
7) Not continually viewing a cigarette as a poison that can kill. A smoker never knows what cigarette will cause a serious tobacco related illness.
8) Being constantly fearful of gaining weight after quitting smoking; the former smoker must implement a weekly exercise regime to ward off any unwanted weight increase. The newly former smoker must believe smoking can make them heavier due to having less energy for physical fitness.
9) Possessing the false belief that being a non-smoker will in some way harm the former smoker's social life. The reality is being a smoker is no longer the norm in our society. Only 1 out of 5 people smoke. Non-smokers are immediately turned off by smokers. Smoking socially isolates you.
10) In Freedom Laser Therapy's opinion, using nicotine replacement therapies like the patch, gum, or e-cigarettes to quit smoking are not good methods to break nicotine addiction. These nicotine replacement products prolong the agony of quitting. Smokers must get nicotine out of their blood stream to break free from its addictive grasp.
Once the smoker overcomes the physical addiction to nicotine, it becomes easier dealing with the psychological aspects related to quitting smoking. The former smoker must learn how to modify the behavioral patterns associated with the addiction to once and for all get that monkey off their back.