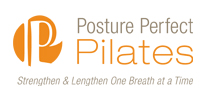 Posture Perfect Pilates health workshop
Chicago, IL (PRWEB) December 31, 2012
TMAIDA PR & CHEW announces Posture Perfect Pilates health workshop presented by Chicago wellness company Chew on Saturday January 19th, 2013 - 1pm-2pm.
Workshop will be located at Posture Perfect Pilates:
1247 South Wabash Avenue
Chicago, IL 60605
$50 per person - Come Hungry, Meal Included!
Reserve your space!
Call 312-675-2981 or Purchase in Studio.
Learning to cook healthy meals is exciting and empowering. Jessica Marie, Certified Health Coach & Healthy Living Expert, makes cooking easy and FUN! She will guide you with the preparation, cooking and serving of healthy meals, and these meals won't keep you hostage by your kitchen, they take about 60 minutes and can be enjoyed for both lunch and dinner throughout the week using the same 10 ingredients. Phew! You will learn different cooking methods and how to use herbs and spices that will tickle your palate. After this class, you'll have all the tools to go into your own kitchen and experiment with all the possibilities of healthy cooking.
About CHEW
CHEW (Complete Health Education and Wellness) was founded by Jessica Marie, a Certified Health Coach and Healthy Living Expert. Providing holistic health and wellness for individuals since 2007, Jessica Marie strives to give people healthy lifestyles whether they are at home or in the workplace. CHEW offers health programs, interactive workshops, and Chicago Food, Fitness & Fun Tours for individuals and corporations.
For more information about CHEW, call the company at 773-717-2439(CHEW) or visit the website at http://www.jmchews.com.