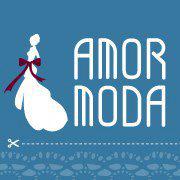 (PRWEB) December 29, 2012
On Dec. 29, 2012, Amormoda.com reveals its new holiday dresses and offers holiday dress discount coupons for the USA market. Amormoda.com hopes to help ladies to become more attractive and lovely in the current holiday season.
The new holiday dresses, available in 28 colors and available from size 2 to 16, are body-hugging bias cut dresses. They look dynamic when paired with other accessories. Customers can consult the size charts and measuring guide on the website first, and then to determine which one to buy.
Eason Chen, CEO of Amormoda.com, said, "We obtain success through our quality dresses at affordable prices, and the USA market is the biggest market for our company. Now, we would like to acknowledge the customers there."
"If you are unsure if your holiday dress should be casual or formal, a little black dress always does the trick! It can be worn to a summer outing, winter celebration party, Valentine's Day party, and any holiday event. No matter how casual or formal your holiday dress needs to be, Amormoda has your perfect dress!" added, Eason Chen.
About Amormoda.com
Founded in 2008, Amormoda.com is a leading online store that offers wedding dresses, bridesmaid dresses, prom dresses and other special-occasion dresses. The store has a group of designers who create elegant designs for customers all over the world. Moreover, all dresses from Amormoda.com are free shipping.