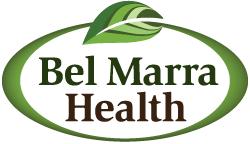 however, the use of silicon carbide was strongly associated with a lower number of immune reactions to that observed in artificial joints made of metal.
New York, NY;Washington, DC;Los Angeles-Long Beach, CA;Chicago, IL;Houston, TX (PRWEB) December 31, 2012
Toronto, ON (PRWEB), Dec 31, 2012 – Bel Marra Health, well known for offering high-quality, specially formulated vitamins and nutritional supplements, is reporting on a new study which looks at the effect of specific biomaterials on joint and knee replacements.
As Bel Marra Health reports in its article (http://www.belmarrahealth.com/pain-management/how-to-build-better-bones/) , arthritis pain can be quite excruciating because it involves the joints, which are usually swollen but there might be some hope in a brand new unexplored area.
An Italian research group has examined the used of silicon carbide mixed with titanium in producing a biomaterial that provides strength to a specific part of the body such as the knee or hip. In addition, the use of these materials should also produce minimal response in the body, including that of allergic reactions to foreign materials detected by the immune system.
According to the researchers and the Bel Marra Health report on joint health, silicon carbide is similar to wood because it provides the tensile strength of material, which may help improve an individual during movement. In addition, these biomaterials can resist tearing, especially when they are expected to be involved in constant movement of the body. Most importantly, the researchers observed that the use of these biomaterials still supported the growth of cells in that specific part of the body, thus allowing a person to improve joint health.
The researchers also performed comparisons between this new biomaterial and plastic artificial joints. The results of their study showed that both types of joints were associated with the growth of cells within days.
Spokesperson for Bel Marra Health Dr. Victor Marchione says, "however, the use of silicon carbide was strongly associated with a lower number of immune reactions to that observed in artificial joints made of metal. The researchers thus suggested that this wooden type of implant might be more beneficial for patients who would want to improve their joint health and reduce the pain that they experience with arthritis."
Based on the improvements in biomaterials around the world, it would not be surprising to hear more promising designs for artificial joints and bones.
(SOURCE: "Foot Ankle Spec [Epub ahead of print]", Retrospective Analysis of the Survivability of Absorbable Versus Nonabsorbable Subtalar Joint Arthroereisis Implants. Dec 2012)
Bel Marra Health, the maker of Joint Rescue Formula, offers high-quality vitamins and nutritional supplements in formulations designed to address specific health concerns. All ingredients are backed with scientific evidence. Every product is tested for safety, quality, and purity at every stage of the manufacturing process. Furthermore, Bel Marra Health products are produced only in Health Canada approved facilities, going that extra mile to ensure our health conscious customers are getting top quality products. For more information on Bel Marra Nutritionals visit http://www.belmarrahealth.com or call 1-866-531-0466.