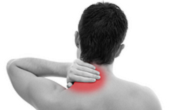 One of the worst things you can do to a muscle is to leave it in a shortened position for a long period of time.
Commack, Long Island, NY (PRWEB) December 30, 2012
There is good news for Long Islanders who suffer from Sciatica pain. Hands On HealthCare Massage Therapy, P.C. is now offering complimentary evaluations to help determine if Medical Massage Therapy can help relieve their pain.
Many times this common ailment is caused by trigger points in the buttocks and back. Though there can be multiple reasons for sciatica pain, very often, it is caused by the piriformis muscle. The sciatic nerve innervates the back of the leg, runs under, over, or through the piriformis muscle. Often, tightness or entrapment in the piriformis can cause sciatica pain, which very often causes intense pain in the low back, buttocks, all the way down the back of the leg into the foot. This is commonly referred to as piriformis syndrome and can be a pain in the buttocks! Often people do not stand with their weight evenly distributed between the two legs. Almost everyone tends to stand with the weight shifted to one leg or the other. And that means, piriformis, which outwardly rotates the hip, is working overtime.
Driving, especially long distances, can aggravate this condition. Kaplan-Pelle states, "One of the worst things you can do to a muscle is to leave it in a shortened position for a long period of time. Most people tend to drive with their knees apart, thus keeping the hips outwardly rotated. That's one reason so many people experience low back or leg pain after long driving. Therefore, frequent stops, even if only to walk once around the car, it often recommended in addition, keeping a wallet out of a back pocket to eliminate undo pressure on the sciatic nerve." Massage Therapy can often eliminate the pain associated with Piriformis Syndrome. The muscles may need to be re-educated and the associated trigger points addressed.
Soft-tissue pain can mimic the symptoms of many disorders, and can also contribute to pain from other causes. Hands On HealthCare Massage Therapy recommends that people not engage in self-diagnosis. A proper diagnosis is key to fixing the problem. Always obtain qualified medical advice from your medical doctor before undergoing any treatment.
Hands On HealthCare Massage Therapy and Wellness Day Spa has been serving the Commack Community since 2000. Hands On HealthCare Massage Therapy is a recognized leader in Advanced Medical Massage in Suffolk County, Long Island. Medical Massage is often the answer regarding Pain, Injury and Disease. Hands On offers Pre-Natal and Post-Natal Massage, Sports Massage, Trigger Point Therapy, Myofascial Release, Manual Lymph Drainage and is a Recommended Community Provider for Memorial Sloan-Kettering Cancer Center. The Spa Services Division offers spa treatments such as facials, skincare, microdermabrasion, body treatments, permanent makeup and para-medical cosmetics. The Wellness Day Spa has an extensive Couples Spa Date Menu. Spa Parties are a specialty. An array of services and packages are available for both on and off-site.Mobile services include bringing the day spa to the doorstep at home, venue or corporate function. Common events include Bachelorette Parties, Showers, Birthdays, Bar and Bat Mitzvahs, Sweet 16 Corporate Events and functions. Hands On HealthCare Massage Therapy claims it's Licensed Massage Therapists and Estheticians provide clients with the ultimate experience in attention, service and care.
Hands On HealthCare Massage Therapy and Wellness Day Spa
Marla Kaplan-Pelle, Licensed Massage Therapist, Certified Lymphatic Therapist, Director
208 Commack Road, Commack, NY 11725
631.462.4263