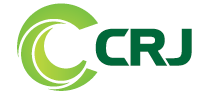 Knutsford,Cheshire (PRWEB UK) 31 December 2012
Business growth has been strong over the past 5 years for CRJ Services who provide a nationwide equipment hire service to customers to help them shred, screen and sort waste material and help create saleable products. The need for their products has increased due organic growth in the business and also as a result of legislation changes which require companies to recycle more of their waste products to reduce landfill, which not only reduces landfill costs but also increases the amount of material available for recycling which helps companies generate a revenue stream form their waste.
CRJ Services are looking for sales professionals to join their existing team. They offer a package commensurate with the importance of the role which includes a competitive salary, results driven bonus, company car, and healthcare.
The successful candidates will report to the Sales Director in order to increase sales from an existing customer base and to identify and generate new business sales within their region.
Both roles will involve extensive travel to customer sites in these large regions
Ali Wennell Business Manager for CRJ stated "We are a friendly, successful and growing business and our growth has been driven by the knowledge, dedication and service provided by everyone in the CRJ team, so its really important for us to make sure we get the calibre of people we need and who will fit in with our 'can do' attitude . Our customers range from 'on farm' compost businesses through to the largest waste management organisations in the UK.
To find out more visit http://www.crjservices.co.uk or call Ali Wennell, Business Manager at CRJ on 01565 723886
About CRJ Services.
CRJ Services provide specialist equipment to companies to help them sort, refine and process their waste. This helps them reduce their landfill costs and generate an alternative stream of income at the same time.
To find out more visit http://www.crjservices.co.uk or call Ali Wennell, Business Manager at CRJ on 01565 723886