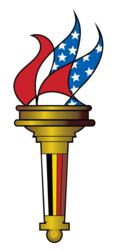 Read'em and Weep!
Galena, IL. (PRWEB) December 29, 2012
Following a review of all the Mass Media yellow journalism for 2012, Elect A New Congress has winnowed the chaff from the wheat, releasing the annual Top 10 Mass Media Sycophants and Lies for 2012.
Operating upon the theory that a free press has been suppressed, Elect A New Congress is compelled to release those articles or media events that highlight a composite review of the most egregious lies coming from the half dozen Mass Media Giants the filter the daily news.
"Everyone knows the media feeds Americans like we're all mushrooms," shared Elect A New Congress founder, Wm W. Fawell, "and its time we start feeding them back. From TV to the internet, there are less than 300 executives deciding what American's will watch, read, and hear on a daily basis, and it all has little to do with reality."
"By releasing our TOP 10 most blatant lies and lies by omission, Elect A New Congress hopes to share a little sunshine to wake up even the most transfixed couch potatoes from this self destructive hypnosis," Fawell explained with a large smile. "Read'em and weep!"
Serfs Up America!
# # #