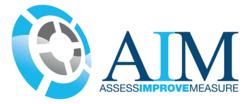 Our SRP programme manages waste and cuts costs; SSP enables SME's to manage their customers better, improve their quality
(PRWEB UK) 31 December 2012
SSP is a principle based programme which assists companies to develop their own 'Sales engine' and embed it via 'touch points' to all areas of the business. The SSP focuses on how the underlying principles of selling can be integrated into the whole business and then provides the various skill sets that the individual sales people need to achieve their success. SSP is the sister programme to SRP.
The three new modules that add value to SSP v2.3 are:-
An introduction to negotiating skills
Presenting the sale
Constructing winning proposals
John Sanders – Director of Assess Improve Measure Ltd said, "Whenever there is a downturn in the economy, the people that shine through are those that manage their costs and increase their sales. Our SRP programme manages waste and cuts costs; SSP enables SME's to manage their customers better, improve their quality and drive higher margins. It is an essential tool for SME's who have either no or limited sales experience".