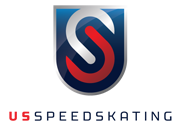 Kearns, UT (PRWEB) December 29, 2012
For the second straight day in a row at the U.S. National Long Track Championships, Heather Richardson owned the ice at the Utah Olympic Oval, setting a new National Record in the 1000m and winning the National Sprint title. Richardson's time of 1:13.52, broke a 10-year-old record in the 1000m, originally set by Chris Witty back in 2002. The old record was 1:13.83.
"It's really exciting and I was really happy I was able to break the record. It's been standing for a long time," said Richardson. "I definitely think I fed off of yesterday. I never thought I would be going 37.3 so I was really excited after that and it gave me confidence for today."
Richardson, along with Brittany Bowe and Sugar Todd all qualified for the World Sprint and Winter World Cup team. Bowe came in second in the 1000m with a time of 1:14.95 and Todd finished third, posting a time of 1:16.72.
For the ladies National Sprint podium, Richardson took gold with a combined total of 111.610. Bowe won silver (113.845) and Todd took bronze (116.000).
"I feel so happy. I really wanted to make the World Sprint team; it was my goal for the weekend," said Todd of making the World Sprint team. "It's really exciting knowing that I accomplished it and knowing that I get to race here in January."
In the men's 1000m, it was Shani Davis is first place with a time of 1:08.57, followed by Brian Hansen (1:08.74) and Jonathan Garcia in third (1:09.24).
"It's a short race so you have to push yourself. You have to go out there and give it your all and if you're able to win, great," said Davis of his win in the 1000m.
With a combined point total of 105.350, Mitch Whitmore clinched the National Sprint title for the men. In second place for the silver medal, was Jonathan Garcia with a point total of 106.090. Clay Cholewinski took bronze with a point total of 106.185. Whitmore and Garcia will represent the U.S. at the World Sprint Championships in January, having qualified for the team today.
Racing resumes tomorrow at the Utah Olympic Oval at 9:00 am MST. Here is the schedule of events for the remainder of the event.
SUNDAY DECEMBER 30th
9:00am Races Start
Ladies
1500m
Men
1500m
MONDAY DECEMBER 31st
9:00am Races Start
Ladies
5000m
Mass Start
Men
10,000m
Mass Start
For complete results from today, go to the US Speedskating website (http://www.usspeedskating.org/athletes/results). To follow results throughout the weekend, visit the US Speedskating Facebook page (http://www.facebook.com/usspeedskating) or our Twitter feed (http://www.twitter.com/usspeedskating). You can also follow results live at speedskatingresults.com