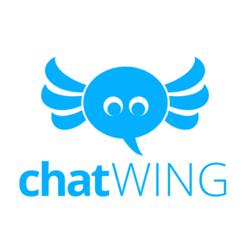 Los Angeles, CA (PRWEB) December 30, 2012
Chatwing Team has just announced the release of its latest chat widget that can also be used for Facebook chat alternative. With this release, Chatwing's developers have targeted people who are seeking for games and apps. The team has figured out that most of these game and app seekers are also looking for tips and communities. Chatwing chatroom lights the way for these seekers by providing a high level of communication.
Chatwing's chat widget brings a new experience of global communication for everyone. In a single chatroom, up to thousands of users can exchange information about a certain topic. Others can post suggestions and ideas. Facebook game seekers often use the Chatwing chatbox to find game neighbors and communities that can offer tips. Since Facebook login method is allowed, Chatwing visitors can send invitations to each other. The same manner also applies to complicated Facebook apps that require hints.
Website owners can also install Chatwing's chat box to their websites in simple steps. They can even modify the appearance of the widget and set up admin parameters. Chatwing also allows unlimited shoutbox creation, so that website users can use the application as often as they desire. In the recent version, users can now upload a background image and a single MP3 song link.
The chat box is a product of Chatwing's strategic plan in improving the premise of online chat. The developers have understood that chatrooms—no matter how big or small they are—contribute to global information relay. Additionally, chatrooms can help websites gather online visibility in just days or weeks.
About Chatwing.com
Chatwing.com specializes in the new field of website chat. Over years, the Chatwing team has introduced live chat widget for hundreds and thousands of blogs. The Chatwing application bridges people from many parts of the world, creating global synergy through the Internet. The shout box can be installed in just seconds, and it can be used for varying purposes such as leisure and Internet marketing. It also allows a user to customize the size, color, and name of the widget.