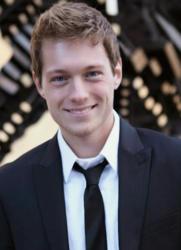 Aaron Baker will play a key role in TechnoBuffalo's expanding coverage of the mobile industry
IRVINE, CA (PRWEB) December 31, 2012
TechnoBuffalo, a leading technology blog and product review site, announces the appointment of Aaron Baker (@AaronCBaker), a 10-year wireless industry veteran, as its new senior executive editor of mobile. Baker will be reporting out of TechnoBuffalo's new Dallas, Texas bureau.
"Aaron has a great background in this industry, ranging from editorial to corporate to retail strategy, and we're looking forward to the thought leadership he'll bring to TechnoBuffalo," said Jon Rettinger, president and editorial director of TechnoBuffalo. "Baker will be key to our mobile industry reporting and will also be in charge of our expanded product review video coverage."
Baker has reported on the mobile industry for the past four years and was named to SAY Media's list of 100 most influential people on the web, which called him "the face of mobile reporting." Prior to his role as a mobile journalist, Baker worked in corporate retail sales for Sprint and T-Mobile, and also served as a corporate liaison for Helio, Inc. for 59 stores in North Carolina and South Carolina. His wireless industry background also includes Suncom, Circuit City and authorized retailers for AT&T and Verizon. Earlier this year, he was featured as a 'tech expert' in Samsung's web commercials for Samsung's Series 9 Monitor.
In his new role as senior executive editor, Baker will spearhead TechnoBuffalo's expanding portfolio of video coverage on its website and play a key role in the blog's mobile industry coverage. He will also be the new host of TechnoBuffalo's "Rumor Roundup" show on Revision3.
TechnoBuffalo continues to expand its coverage of the technology industry and new consumer electronic products. The site's readership has increased substantially in 2012 and now brings in over 6.4 million page views each month - and more than 1.5 million unique visitors per month as well.
ABOUT TECHNOBUFFALO:
Founded in 2010, TechnoBuffalo, LLC is a technology blog that generates a combined nine million monthly views of its articles and videos. Founded by Jon Rettinger, the popular blog covers the latest news and products in the computer, mobile, gaming, imaging and automotive industries. TechnoBuffalo's reporting is frequently cited by other news outlets and its stories, reviews and editorials have appeared in Wired, The Huffington Post, Wireless Week, Business Insider, FOXBusiness.com and many more. TechnoBuffalo has three weekly shows on Revision3: Ask the Buffalo (Mondays), What's the App? (Wednesdays) and Rumor Roundup (Fridays). Website:http://www.technobuffalo.com. Follow on Twitter @TechnoBuffalo.