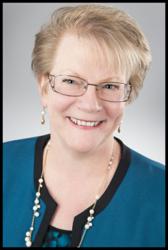 If an organization is going to invest in Leadership Development this year, these are the areas where they should focus their efforts.
Orlando, Florida (PRWEB) December 31, 2012
Companies across the globe will spend millions on Leadership Development in 2013, and for good reason. According to Change Management Expert Marianne Carlson, the skills required for effective leadership have changed dramatically in the past few years, and businesses need to assure that their leaders have the requisite skills to remain competitive. In 2013, leaders and managers will need to hone their skills in many key areas, including those that Carlson lists as her Top 5 for the coming year.
1. Change Management. As the pace of change continues to accelerate, simply managing all the change will become a critical part of every leader's job. The winners in 2013 will be those individuals and those organizations that excel in Change Management.
2. Consensus Building. Organizations will face greater challenges with smaller staffs, and realignments will have to be achieved quickly and efficiently. The leaders who can build consensus quickly will definitely have an advantage over those who can't.
3. Delegating. Successful leaders will be asked to do more with less, and those who can properly delegate responsibilities across their organizations will reap the greatest benefit. Assuring that each team member is fully challenged, but not overwhelmed will be a skill that pays off in 2013.
4. Mentoring. As the need to delegate responsibilities increases, leaders will need to mentor those under their charge. Creating opportunities for growth and advancement will pay off in many ways, including productivity, job satisfaction and loyalty.
5. Recruiting. The adage suggests that good leaders should "Hire slow and fire fast". But in 2013, doing anything slowly can cost an organization market share and profits. The ability to recruit top talent and put them to work quickly is a skill that many leaders will need to improve.
"Leadership skills like communication and motivation will still be in great demand," says Carlson, "but these five skills will be the ones that separate good leaders from great leaders in the coming months and years. If an organization is going to invest in Leadership Development this year, these are the areas where they should focus their efforts."
About Marianna Carlson:
Marianne is a leader in helping businesses and professionals strategically plan and implement change and transcend difficult corporate transitions. She the author of Ten-Fold Marketing: Growing Your Business by Growing Your Heart, and is also an accomplished speaker and corporate trainer. When change presents problems, Marianne presents solutions. Find out more at http://emcie.com/mariannecarlson/.