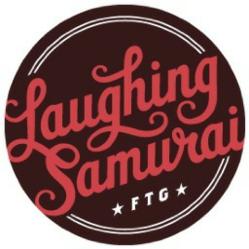 Good creative agencies help move markets.
Orlando, Florida (PRWEB) December 31, 2012
LaughingSamurai.com provides strategic planning, brand building, and creative marketing services to clients across the globe, and the firm has just announced 20% discounts this festive season.
Laughing Samurai caters to the needs of its all sizes of businesses looking for creative advertising and marketing services. For those looking out for brand development, and creative marketing creative marketing services can take care of the 20% discounts announced by LaughingSamurai.com to kick-start the New Year.
Check out the exciting offers by Laughing Samurai here.
Brand building is the prime objective of companies of all sizes, and Laughing Samurai assists firms by giving excellent ideas to leave a lasting impact in customers' minds.
In accordance with the company's mission, CEO reiterated their prime objective, and commented - "We are always looking for better and more creative ways to push your brand forward, using all of the established tools of advertising and marketing, and then building on them. We want our creative marketing ideas to work, which is why we consistently analyze our advertising strategies to make sure that our creative services work."
Laughing Samurai offers creative ways to market a brand through creative advertising ideas. They work either directly with the company or with the advertising firms to build inventive marketing strategies, and then implement the same in a unique way.
As for strategy development, they provide their clients with advertising and marketing strategies to meet their ever-changing requirements. Their creative methods for marketing strategy blends working knowledge of innovative media and creative methods with the more conventional components of media planning.
And, business owners can take advantage of their services at a flat 20% discount this festive season; the offer is valid only for a limited time, and it ends on January 7, 2013.
With the whole world going green, businesses have also started hearing from consumers about their preference for a greener world. LaughingSamurai.com contributes considerably towards this goal by assisting Green businesses that opt to function with a Green mentality to come up with Green advertising. This could be anything from green advertising for clothing to organic foods.
CEO of the company expressed his thoughts on going green, and said "We want to help make the world a better place, and want to help companies with green dreams help develop greener advertising to move their product or service. And, as we enter the New Year, we would like to pledge to do our bit to the environment."
Laughing Samurai has worked with popular brand names like Seagram's Gin, Auramist, Skindred Soul, College Park Partnership, Zyxogen, Martell Cognac, and many other Fortune 500 companies.
About LaughingSamurai.com
LaughingSamurai.com is a brand development and creative marketing company that works with the clients and Ad agencies to develop innovative strategies for promoting a brand. Advertising has become a vital part of today's culture, and the company focuses on creative advertising and marketing approaches.
To learn more about what Laughing Samurai has to offer and to avail their services, log on to http://www.laughingsamurai.com/