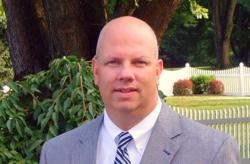 This is a win-win for those in our world-class network. Our stable of services has immediately, and very competently, expanded.
Bel Air, Maryland (PRWEB) December 31, 2012
The Fallston Group and SLM Multimedia today announce a broad-based, multi-year strategic alliance that will result in a more comprehensive approach to creating and amplifying the unique messages of one another's client and stakeholder-bases. The innovative partnership will enable more effective storytelling strategies, creating enhanced value propositions for many regional businesses.
SLM Multimedia, a Baltimore-based video production company, will provide video production and related services for the Fallston Group and its stakeholders. In turn, the Fallston Group, a high level reputation management firm, will provide both proactive and reactive strategic communications, public relations and business strategy services for SLM Multimedia.
"As we continue to grow, creating this unique alliance with the Fallston Group is an incredibly important choice for our business and our clients," says SLM Multimedia Partner and Creative Director, Greg Marsh. "We will now not only be able to bring our client's story to life through video, we will now offer clients the critical strategic business direction and public relations support needed to build and strengthen their brands. The Fallston Group represents a team of true professionals and industry leaders."
"Today's announcement is a great example of how we continue to invest in the many consumers that depend on us to tell their story, while building and defending their reputations," said Fallston Group Principal, Rob Weinhold. "SLM Multimedia's award-winning credentials and marketplace credibility made them the obvious video production choice for us; this is a win-win for those in our world-class network. Our stable of services has immediately, and very competently, expanded."
About
Fallston Group LLC (http://www.fallstongroup.com) is the region's most progressive crisis management and communications firm; the Fallston Group works to build and defend reputations. The Group's professionals know how the timely flow of information, coupled with positive, decisive leadership, results in the resiliency of an organization, its people and its stakeholders. The Group's world-class experts work with private and public sector leaders to help them prepare for, navigate through, and recover from issues of adversity and crisis. Many chief executives refer to the Fallston Group as their "Chief Reputation Officer." Core services include:
-- Crisis & Issue Management
-- Strategic Communications & Media
-- Safety & Security
-- Resiliency Training
Rob Weinhold is Principal of the Fallston Group, a Maryland-based company. Throughout his distinguished career, Rob has worked on the core executive leadership team at all three levels of government and privately on Cal Ripken Jr.'s core executive team in Baltimore, Maryland where he oversaw all aspects of Cal's core business. During his public service career, Rob most notably served as the Baltimore Police Department's Public Affairs Director, Chief of Staff for the United States Department of Justice and senior executive within Maryland's Governor's Office. Rob is a recognized reputation management and crisis leadership expert who is routinely called upon by the news media as an expert in his field. Clients often refer to Rob as their CRO – Chief Reputation Officer.
SLM Multimedia (http://www.slmmultimedia.com) does anything and everything video, including video for businesses websites, 3D animations, graphics and visuals for legal professionals. SLM Multimedia also assists businesses in producing their own videos by setting-up video production assets within their facility. SLM team members have won numerous Emmy and Telly Awards during their many years in the news and video production industries.
Greg Marsh is both Partner and Creative Director of SLM Multimedia. He is a multiple Emmy Award-winning photographer/editor/producer with more than 25 years of experience. As a skilled broadcast journalist, Greg knows the importance of getting the job done accurately while on tight deadlines. His worldwide expertise covering major stories has given him a keen understanding of how to accomplish complex goals while under pressure. Greg is highly trained in the "art of detail," as he is aware the smallest story component can have the most significant impact on people's lives. In addition to 8 Emmy Awards, Greg is also the recipient of the Associated Press Photographer of the Year Award, dozens of NPPA Awards as well as the Breaking the Mold for Innovation and Excellence in Media Coverage.
# # #