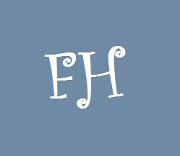 One stop shop for selling and buying fashion items.
Euless, TX (PRWEB) December 30, 2012
During the year 2012, with the launch of FashionHaunt website, the company promised to provide a one stop shop for its seller and buyers to buy any kind of fashion items. It has been able to keep its promise by making products based on sellers and buyers need. In order to bring genuine sellers the site had given commission free selling for entire year of 2012. And, it extends this deal by allowing sellers to take advantage for another month of 2013.
The site has seen a huge increase in activity during the year 2012, which can be contributed to the users who have taken an opportunity to take advantage of this platform. The founder of this company promises to keep growing and bring about tools to help the consumers.
Persis, the founder of FashionHaunt, keeps consumer satisfaction as top priority and in order to achieve so, she interacts with the sellers and buyers on one-on-one basis to get their feedback. These feedback are taken seriously and are addressed very fast. She also wants to thank her users through this press release for their continued support and patience.
Create a global brand backed by FashionHaunt.
Persis LLC
TX.
http://www.fashionhaunt.com
http://www.myclozet.net
http://www.facebook.com/fashionhaunt
http://www.twitter.com/fashionhaunt