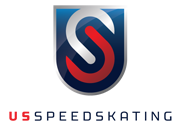 Kearns, UT (PRWEB) December 31, 2012
Heather Richardson made it three-for-three today on the fourth day of the U.S. Long Track National Championships, setting another National Record in the 1500m, with a time of 1:53.84. The old record--1:54.19--was set back in 2009 by Jennifer Rodriguez.
"It's just a confidence wave. My first one carried into the 1000 and after the 1000 I said to myself I only have one more race to go so today I was just really working on my technique and I think when you don't worry about that stuff it just happens," said Richardson of her final race of the competition. "I'm so excited for World Sprints because it's going to be here. I have my mom and my aunt coming and its the first time my aunt is going to be watching so I'm really happy."
"We didn't even think about records this weekend," said Richardson's coach, Ryan Shimabukuro, Long Track National Sprint Coach. "We just wanted to get her back skating solid coming back from Japan. That was a hard trip coming back and such a short period of time," he continued. "It's a good check point of where we're at; we still have a lot of work to do before the World Sprints but I'm very satisfied and happy for her."
"I'm very optimistic about Heather's chances at World Sprints," said US Speedskating Long Track High Performance Director Finn Halvorsen. "Ryan and the Sprint group have handled the difficulty of travel, especially Asia travel, extremely well. The results for the Sprinters in relation to where they have been this season is really good."
Both the Sprint and Allround athletes took to the ice to compete in the 1500m distance. Points from today's races count toward the Allround National title.
For the men, Brian Hansen skated a time of 1:44.96 to take first place. Shani Davis was second with a time of 1:46.65, followed by Joey Mantia in third with a time of 1:47.13.
"I was really happy cause this was my first 1500m National win so its a big step for me," said Hansen of his win in the 1500m today. "I just hope to keep this up and I hope to race well at the World Cups and World Championships at the end of the year. I wasn't planning on winning at all but I knew I might be close, especially after yesterday's 1000, so I was hoping maybe today I could get a win and I did so I'm really happy about it."
The final day of racing starts tomorrow at the Utah Olympic Oval at 9:00 am MST. The National Allround Champion (men's and ladies), along with the Winter World Cup team will be named tomorrow following competition.
Here is the schedule for the remainder of the event.
MONDAY DECEMBER 31st
9:00am Races Start
Ladies
5000m
Mass Start
Men
10,000m
Mass Start
For complete results from today, go to the US Speedskating website (http://www.usspeedskating.org/athletes/results). To follow results from the final day of racing tomorrow, visit the US Speedskating Facebook page (http://www.facebook.com/usspeedskating) or our Twitter feed (http://www.twitter.com/usspeedskating). You can also follow results live at speedskatingresults.com.