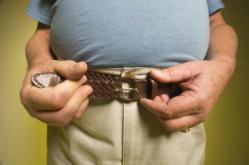 ...it's not about Facebook because Facebook is just a tool. It's about the how the user wields that tool.
Austin, Texas (PRWEB) December 31, 2012
HistoWiki.com's History of Obesity timeline curator and noted Houston area fitness trainer E. Calvin Barber II disagrees with the recent study out of Columbia University, led by Keith Wilcox, Ph.D., that has Facebook users checking their weight scales. The study tracked the body weight of 470 Facebook users, and found those who used Facebook the most had reportedly higher body mass indexes than those who were not as frequently engaged.
Researchers additionally learned that binge eating was commonly associated with high involvement with the social networking site.
Barber says, "The study leads people to jump to the wrong conclusion if they just glance at it. There were 2 groups of people studied... those who used Facebook sparingly and those who used Facebook heavily. The heavy users , both in daily time spent on Facebook and as it turns out heavy physically, were the ones cited with the high body mass indexes and the binge eating habits. But you see, it's not about Facebook because Facebook is just a tool. It's about the how the user wields that tool."
According to both Barber, and his business partner Clint Evans, the trends of the modern lifestyle are becoming even more sedentary due to the effortless and convenient social engagement possibilities. This also means there is influence in sharing good lifestyle choices through online social mediums like Facebook and Pinterest. "Simply watching positive people doing positive behaviors leads the observer to behave in positive ways. This can and does work with regard to weight loss. When a friend sees a post about a positive nutrition decision or exercise outcome, a powerful phenomenon called social proof takes place. The observer is much more likely to believe those same correct choices are easier to act on in their own life. Yes, those pictures of afternoon meals can be a good thing," Evans said.
Another way Barber and Evans are taking active and personal roles in using social media to fight obesity, besides being Histowiki.com timeline curators, is through a new Kindle book giveaway. It's time to give a boost to those with the 'lose weight' New Year's Resolution. The book's philosophy is to rid obesity by using healthy natural foods and actually getting full and satisfied. Studies have shown willpower doesn't work for many and their new book offers common sense strategies that are independent of willpower.
HistoWiki.com's mission is to be the leading social media curation forum for innovative content leaders to examine and archive the history of topics of their expertise and passionate interests. For more information about Obesity, call Evans at (512) 508-8935 or contact him via his Women's health community. In addition to being an authors and curators, Clint Evans and E. Calvin Barber II are involved in consulting, publishing, coaching, and community service to help decrease obesity and childhood obesity.