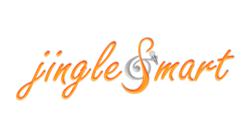 "We believe that small, local businesses anywhere in the U.S. with little budgets for media ads, ad agencies or major creative teams, will be able to take advantage of our tool." JP Gonzalez, Co-founder of Jinglesmart
New York, NY (PRWEB) December 31, 2012
Online marketplaces have been developed throughout the years for different purposes. But for the first time in the America, a website is presenting a revolutionary idea to help businesses promote their products and services, in a creative and attractive manner, without the inconvenience of high costs.
In any economic crisis, usually the budget for advertisement is one of the first to get cut, thus reducing the opportunity to reach key customers. It is almost a vicious circle as no ads means fewer sales which are not good when dealing with such crisis.
With all these in mind, Jinglesmart presents a service aiming to assist companies with their advertising projects considering their budget restrictions. It is a powerful tool where any business, agency or individual may search and contact specific Jingle Writers or Jingle Talents. They may also post their request for a Jingle or Music Project, receive responses and have a number of Jingle Musicians to choose from.
Everything from selection to final product delivery and payment can be done online; and Jinglesmart services come at no cost for businesses searching for talents.
JP Gonzalez, Co-founder of Jinglesmart says: "We believe that small, local businesses anywhere in the U.S. with little budgets for media ads, ad agencies or major creative teams, will be able to take advantage of our tool."
Jinglesmart is a new online marketplace designed to help jingle writers, jingle producers and freelance musicians in general to get in touch with companies, agencies or individuals in need of commercial jingles, music services or any music project. This new service will allow freelance professionals to reach a larger audience of potential clients, as it is all web based. Even the full service can be completed online, avoiding travel and accommodation expenses, among others, which is a plus for businesses everywhere.
Please visit http://www.jinglesmart.com or contact us for further information.