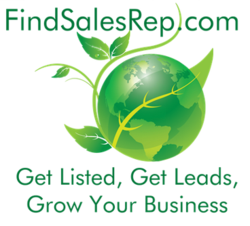 Direct sales reps love helping people and are experts in products and services they offer, so they are uniquely suited to help people find the perfect gift ideas.
Phoenix, AZ (PRWEB) December 31, 2012
This year, FindSalesRep.com introduced three new Facebook pages: The FindSalesRep.com Company Page, The Network Marketing Distributor Page, The FindSalesRep Get Found Page. These pages help reps get found and encourage reps from all direct sales companies. "These three Facebook pages are the heart and soul of FindSalesRep.com", says Co- Founder Gabby Gmyrek. "They offer new opportunities for reps to learn and get found. The networking community we foster there and on our blog is growing quickly because everyone gets to share. Reps are encouraged to share their business ideas, inspirations and stories, while we give them ideas and opportunities to help them grow their business. We share all of our best on and offline tips, vendor events, and latest direct sales industry news. We help them make trades with other reps, and offer other events to help them and their products get found. We also hand out free leads and run fun contests." Kim Newsom, a Silpada rep from Maryland says: "The FindSalesRep.com Facebook communities are exciting environment, and their contests are a great way to get your name out there; a great way to meet new people and have the opportunity to build new relationships which all ultimately helps you build a successful business." Giorgianna Michelle Goudas, a Scentsy rep from Ohio adds, "FindSalesRep's FB page is the BOMB!"
"This is a really fun company", said Yvette Gisson, a Ruby Executive with It Works Global, from Hawthorne, Florida. "I loved the What Women Want list. It was Brilliant! A great way to help all of us reps get found by holiday gift shoppers." FindSalesRep.com was clever in early December and ventured to reinvent the typical gift shopping experience. Shoppers who visited the list on the FindSalesRep.com blog were able to forget wasted hours looking for 'the wrong' gifts. Anxious reps, got on the list and offered to connect with prospects that are eager to purchase and were requesting their immediate expertise. "Sometimes in direct sales, you feel like you're begging for people to listen to you. With the What Girls Want List, reps were blown away as customers sought them out for advice and for the 'easy way' to learn more and buy their products." says Gabby.
This year, they also rolled out the FindSalesRep.com Treasure Chest, a page that reps can visit to 'try their luck' and find the lowest pricing available for any company, any type of listing, anywhere across the United States and Canada. Tyler Lefebvre, a Nerium rep in Portland, Oregon went to the treasure chest and said, "Never before me eyes have I seen a map to treasure in me own parrot nest! Straight to a chest of diamonds, she led me!" The Treasure Chest is a ton of fun and is way for new reps to save on a new listing.
On January 1st, 2013, with today's technology and some creative ingenuity FindSalesRep.com will take the What Women Want List one giant step further and will launch it's latest opportunity, the Personal Gift Advisor website for direct sales reps. "With this new site, we're re-imagining how people buy gifts online." said Gabby. For many people, shopping for the important people in their life is like doing their own brain surgery – they aren't sure where to start or how to get the job done. Gabby says "Direct sales reps love helping people and are experts in products and services they offer, so they are uniquely suited to help people find the perfect gift ideas." Reps with a Featured Nationwide Listing on FindSalesRep.com will now be able to offer their services as Personal Gift Advisors on the official PersonalGiftAdvisor.com website. It will launch Jan. 1st 2013 and Reps will get found all year long for birthdays, anniversaries, Mother's Day, Father's Day, Valentines Day and a whole lot more!
With FindSalesRep.com, reps get so much more than just a listing. They get real solutions for their business. "We've created a bunch of niche service for direct sales reps", says Bryan. "We're connecting reps who want to get found with people who know what they're looking for in many new and exciting ways to make both sides of the direct sales transaction happy." Gabby adds, "The reps from each company that we work with have a strong desire to make their business grow and for them it's not just a job. When direct sales reps work together, like the do on the Personal Gift Advisor site, everyone's business benefits. We love being part of their success."
About FindSalesRep.com
FindSalesRep.com, the original online resource for finding representatives from any Network Marketing company is connecting people looking for products and opportunities with the direct sales and Network Marketing consultants that want to get found. To learn more about FindSalesRep.com, read this, visit Google Plus at Gabby Gmyrek, or email support@findsalesrep.com.