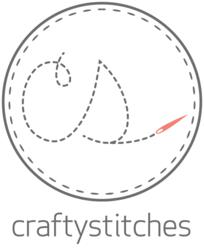 Creating a sewing movement one stitch at a time
Washington, DC (PRWEB) December 31, 2012
Small business CraftyStitches closes the books on 2012 with success. The company took a dive into the booming $40B wedding industry, quickly cornering the niche of handmade, personalized, Made in America gifts. This marketing strategy has brought unprecedented success to the minority women-owned business. The CraftyStitches Signature Travel Jewelry roll has done continuously well on designer home goods site One Kings Lane and was named Bridesmaids Gift of the Year by wedding media group Adorii.
The growth of the company has added several members on to the team, calling for the adjustment of office space. And right in line with the company's beliefs of stimulating creativity through our hands, CraftyStitches has done away with the old office traditions. Lunch @ CraftyStitches has now been created as a segment to the company blog, where members talk about the day's lunch prepared at the studio. Owner Jennifer Michael comments "I've always believed that 'healthy employees mean a healthy company'. Since creating with our hands and creating things is part of our mission statement, it's no surprise to our team that cooking a healthy meal together makes work more interesting, fun and productive. So I am starting this segment on my blog all about our healthy eating and creating a healthy life through cooking lunch at CraftyStitches."
In the debut blog entry, Jennifer Michael breaks down the usual lunch: 1 meat, 1-2 veggies, and 1 fruit. She explains how team members all stop work to chop, prepare, cook and serve the meal. "Yep all of us pick up a knife, cut the veggies, wash the fruits, scoop out the rice and serve each other." Marketing Analyst Margery Waithaka adds, " It's great to see everyone doing something other than what they came to work to do. We talk about our lives, families, friends and anything else going on. It's a great bonding moment." Jennifer Michael describes her signature dish as Cabbage Stir Fried with Pork over Rice.
CraftyStitches takes Google as inspiration for healthy office culture. Google also encourages open environments for stimulating creativity and ensuring that workers are comfortable sharing opinions and ideas. When workers are comfortable, they maintain high energy levels and great attitudes. Through eco-friendly products and holistic business cultures, CraftyStitches pushes America to 'Get Organized, Get Happy and Get American Made'.