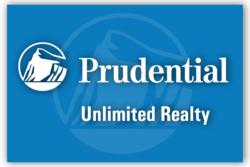 Our number one goal is to provide the best quality service to our clients
Brookline / Jamaica Plain, MA (PRWEB) December 31, 2012
Each Quarter, Prudential Real Estate recognizes the top 3 offices and individual agents for Residential Gross Income within the Northeast Region of the Prudential Real Estate Network. Prudential Unlimited Realty in Brookline was ranked as the No. 2 office while Jamaica Plain ranked as the No. 3 office. Prudential Unlimited Realty Agent/Principal, Scott Goldsmith also ranked as the No. 3 Sales Professional in Massachusetts.
"Our entire office—the sales force, managers and office staff—deserves all the credit and is to be commended for these achievements. Each offices' success including Scott's should reflect the quality standards each agent holds as a member of this team. However, while we are excited and honored to receive this recognition from Prudential Real Estate, it is not what drives us to excel—it's our customers. Our number one goal is to provide the best quality service to our clients and everyone goes to great lengths to make sure we meet our clients' expectations," said Jon Ufland, Managing Broker/Principal.
Prudential Unlimited Realty is an independently owned and operated franchisee of Brookfield Residential Property Services (BRER).  As an independent franchisee, local owners have the freedom to make decisions quickly and on a local level, but with the backing of the strong, internationally recognized Prudential brand. We believe in maintaining the flexibility and entrepreneurial spirit that top agents are looking for. This allows us to respond better to our local market with speed and innovation that may prove to be more challenging for a larger enterprise.  
Prudential Unlimited Realty specializes in full-service real estate. The main focus is on real estate sales, rentals, and property management.  We have run successful specialty niche programs such as our First Time Home Buyer Seminar and the Boston Real Estate Investment Club a program for real estate investors focusing on the vibrant multifamily market in the Boston area.  We invest significantly in our locations along with technology and training so our agents can deliver the highest return on investments for their clients. We strongly believe that full-service real estate delivers the best value proposition for buying and selling properties.
Prudential, the Prudential logo and the Rock symbol are service marks of Prudential Financial, Inc. and its related entities and is used under license, with no other affiliation with Prudential.