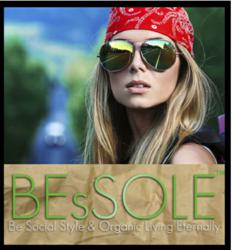 Achieve the Dreams You Seek in 2013 and Beyond
Milwaukee, WI (PRWEB) December 31, 2012
BEsSOLE™, has set sail to find the most dynamic sources to help the everyday person conquer their greatest resolution yet. They have the answer to the top 10 resolutions:
1. Lose weight
2. Get physically fit
3. Quit smoking
4. Financial freedom
5. Balancing the checkbook
6. Spend more time with family and friends
7. Face fear and try something new
8. Finding a better job
9. Volunteering and giving back
10. Having more fun
Don't let 2013 slide by with out getting it all. This is the year to achieve the unthinkable and create a new destiny. BEsSOLE™, Be Social Style & Organic Living, had an event December 8th that drew upon industry experts that are offering solutions to plan, implement and achieve. Top resources for 2013:
AWAKEN Higher Brain Living™ promotes a movement of energy from the lower survival brain to the higher part of the brain so a person can thrive in all areas of their life. Higher Brain Living® offers people the chance to create an extraordinary new life.
New Way to Wellness is providing holistic and natural alternatives to healthy living. They are passionate about helping individuals become their best naturally with Therapeutic Essential Oils. One scent can create an amazing future.
Transformation Coaching offers deep, powerful transformation and liberation through an intuitive Energy Scan, which reveals exactly what is holding individuals back. Transformative coaching and healing are also used to help people live life to their full potential. The time is now to alter what can be.
BEsSOLE's event gave rise to a new way of thinking and their 2013 events will continue to inspire and enhance lives. "Make your mark and share your inner beauty for the world to see. There will never be another 2013, but it can be remembered by making it special with un-doubtable achievement," states Brenda Schubach Kiehnau. The time is now to be in touch with ones inner being.
BEsSOLE™ is a hip new way to look at the world of doing good. Fair Trade, Organic, and Socially Conscious enterprise are no longer weaved patterns of raw carrots and sad people. It is a way of life that is compassionate, healthy, and inspiring. All proceeds go to positively effect survivors of domestic violence lives.