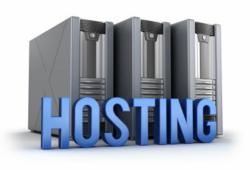 Our latest menu of premium business hosting packages are designed to support the the most important phases of business growth, from a start-up to a complex IT operation
Washington, DC (PRWEB) December 31, 2012
International web hosting provider ITX Design announced last week the official launch a new range of business hosting packages beginning in 2013
These completely overhauled packages are designed to meet the needs of a wide range of small and large businesses, including E-commerce and multiple websites, and all include unlimited web space, email and hosting for multiple websites.
Premium users at ITX Design will also be offered unlimited FTP accounts and unlimited MYSQL databases, features that ITX Design management says improves performance and allows multi-user access 24 hours a day.
All ITX Design hosting and website design packages are available in Linux or Windows operation systems. Linux packages are equipped with various one-click installers for applications like WordPress, Drupal and several other user friendly content management systems. Full service website design and shopping cart integration is also available for new clients, with a generous 15% discount on published rates until the end of January 2013.
The premium business packages include an arsenal of tools for search engine optimization and automated submission, which virtually guarantees optimal Google placement. Adwords credits are also provided at no additional cost with all ITX Design business packages.
Personal small business packages include unlimited product categories, PayPal integration, support for multiple currencies and advanced image handling, in addition to custom logo design and original Wordpress site design.
"Our latest menu of premium business hosting packages are designed to support the the most important phases of business growth, from a start-up to a complex IT operation," Paul Schoolfield, CEO of ITX Design said in a statement. "Our solutions are extremely well developed and equipped to comfortably accommodate multiple websites, and high traffic e-commerce. With our team of experts on call 24/7, ITX Design is dedicated to supporting small and large businesses through every step of the website development process."
For the first three months, ITX Design will offer 15% off its new packages. To view the specific prices and rates for custom Wordpress design and reselling services, simply visit http://www.itxdesign.com, or call 1-866-577-1442 to speak with an agent directly.
ITX Design is an international web hosting and domain registration provider doing business in North America & Canada for over a decade. They provide dedicated servers, shared web hosting, and domain registration for small businesses including server hosting, Wordpress hosting, reseller hosting, custom website design and more. These latest additions will certainly establish ITX Design as an elite digital solutions force in the industry.