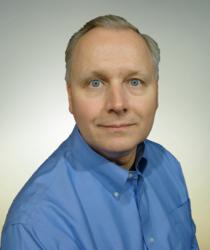 If I had my one wish, I would wish every family would sit down and have a family dinner 5 to 7 times a week with meaningful conversation. Conversation that builds respect for one another is sorely needed today.
Roanoke, Virginia (PRWEB) December 31, 2012
New Year's resolutions are often made fun of because people joke about how quickly they are abandoned. Dieting and gym attendance are common resolutions often neglected. The problem with most resolutions is that they were not created from proper desire and motivation. Making a New Year's resolution is goal setting and there are known techniques for effective goal setting.
Mark Jala, author and founder of Cook, Talk, Love, recommends families come together and set goals properly. Mr. Jala says "Families today are under enormous stress and need a tool like goal setting to help unite the family in a common cause and drive them to a desired destination. To achieve that goal setting must be done properly." Often citing Brian Tracy as a mentor for personal development and goal setting, Mr. Jala says "Mr. Tracy is one of the most sought after authorities on goal setting. His system has helped countless people achieve more than they ever thought possible. His system for goal setting applies to New Year's resolutions."
The first key is to understand what is truly important to the person setting the goal. Consider these:

What are the 5 most valued things worthy of sacrifice?
If one only had 6 months to live, how would they spend their time?
What gives the person the most satisfaction and self-esteem?
If granted a single wish with no chance for failure, what would be wished?
The second key is to make short, medium, and long term goals. As a New Year's resolution, Mr. Jala suggests 2 months as short term goals, 3 to 8 months as medium term goals, and 9-12 months as long term goals.
The third key is to write down all the things the family together and individually want to achieve over the course of the year keeping in mind the value questions mentioned earlier.
The fourth and final key is to put each item in the short, medium, and long term categories, and prioritize all the items within the categories. By starting to work on the first and highest priority short term goal, the most pressing and important item is given proper attention. Marking each item off as it is accomplished and moving on to the next highest priority item progresses the family through the goals set.
Mr. Jala suggests that the family write down what is important to the family. Common goals might include:

Plans for work, work hours, or work achievement
Dinners together
Vacation plans
After school activities
Day trip locations and timing
Restaurant to eat at and when
Books to read together and discuss
Home remodeling projects
Lawn care and gardening projects
Sports and hobby plans
After school and recreation activities
"By writing down the family goals and plans for the year on a master calendar, the family can see what is scheduled to happen and work on. Cooperation between family members is required and enhanced. Personal responsibility of each family member is counted on for family goal achievement. The family has a direction and motivation from each family member to achieve the goals set," Mr. Jala says.
At Cook, Talk, Love, Mr. Jala writes about three external influences that damage marriages and family relationships every single day. One of the external influences is multitasking where focus is divided between various electronic devices, social media tools, phones, email, TV's, game consoles, and various other "shiny objects." All of these things distract us from focusing on what is important. Goal setting helps counter the distractions and keep family members focused on what is considered valuable.
Mr. Jala offers a suggestion for one goal. "If I had my one wish, I would wish every family would sit down and have a family dinner 5 to 7 times a week with meaningful conversation. Conversation that builds respect for one another and discusses the root issues and not just surface topics is sorely needed today."
Mark Jala is the founder of Cook, Talk, Love and strives to build a new generation of strong families through family meals. He is writing his first book called "Cook, Talk, Love – How to Nourish Family Relationships During Meal Time." He has a free 2-part video series on building strong family relationship. It can be found at http://www.cooktalklove.com/relationship-building-video-series/