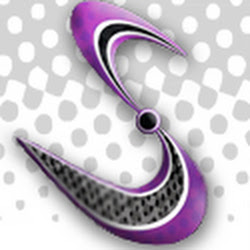 Connect to the World
Denver, Colorado (PRWEB) December 31, 2012
A news article posted on the 24th of December by the Small Business Trends talked about the good things brought about for SMEs this holiday season. Even though the hurricane Sandy was set to dampen the holiday spirit, it surprisingly hasn't caused much damage when it comes to sales and gifts. The news stated that there has been a huge rise in SME earnings by a total of 5.2 percent since last year. Last minute shopping has also been welcomed by these small businesses who survive on the money of those that are looking for reasonable prices. More and more people are seen shopping over the internet this year as time becomes a valuable asset for those who lead busy lives. The news was posted on http://bit.ly/VfbhL4 and it further discussed that even though Christmas has come and gone, people will still remain in a festive mood till New Year and the shopping streaks will go on.
XSM stated, as people become more and more acquainted with online shopping, they get comfortable with shopping for gifts online too. This not only saves precious time, but also allows them to enjoy greater variety and choice. Products sold over the internet are in great abundance because the internet is a platform where all sorts of markets can be accessed by anyone, says XSM. Hence, website development for most businesses has become essential. These websites provide a great competitive edge over rival firms which do not entertain online shopping and shipments. The convenience and ease of shopping in just a few clicks is sure to attract a large number of people who just can't find the time to shop the traditional way.
XSM offers the best website development and design services to SMEs on http://www.connecttotheworld.com. These SMEs can choose from a variety of packages or customize their own so that they can also join in the race of convenience for their customers. The websites developed by XSM are easy to manage and do not incur any additional charges after the initial cost of the package. For more information, please visit http://www.connecttotheworld.com.