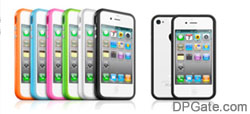 (PRWEB) December 31, 2012
Recently, DP-Gate.com, a reliable online supplier of cell phone accessories, has launched its promotion of cell phone accessories to show appreciation to all customers. The promotion is valid from Dec. 30, 2012 to Jan. 15, 2013, and all the online consumers for cell phone accessories can get a discount when checking out.
The promotion covers all categories of cell phone accessories on the website, including iPad Mini cases, iPhone 5 cases, Samsung Galaxy S cases, Samsung Galaxy Note cases, Samsung back covers, and other cool iPhone accessories. DP-Gate.com has prepared more than 600 kinds of different styles of promotional products to satisfy the needs in this holiday shopping season.
Ryan Ran, Senior Marketing Manager of the company, said, "Get registered as a member on DP-Gate.com, and you can enjoy shopping deals with the coupons of 49% off. No matter wholesalers or retailers, they can find the cell phone accessories in need exactly at our website."
On the website of DP-Gate.com, customers can find their favorite cell phone accessories easily. DP-Gate.com has vowed to spare no energy to provide quality products for all old and new customers as well as fast delivery.
In addition, DP-Gate.com has organized a strong team of product management to develop its business of iPhone 5 cases wholesale. By comparing the prices and quality from various retailers, customers will find their smart choices.
About DP-Gate.com
DP-Gate.com is an online shopping mall specialized in business of cell phone accessories, like cool iPhone 5 cases, Kid Case Cover for iPad Mini, and, etc. DP-Gate.com is notable for superior services and efficient delivery speed. Upon two years' the establishment, DPGate.com has provided services for 100,000 customers from over 180 countries.
For more information, please visit: http://www.dp-gate.com/