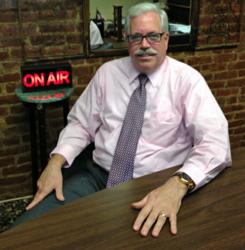 ...when it comes to real estate there is a concept called capital gains
Brooklyn, NY (PRWEB) December 31, 2012
Brooklyn real estate attorney Robert Howe - a 2012 Rocket Lawyer Attorney of the Year - has released a new YouTube video in his series of real estate educational videos. The video details tax considerations homeowners should be aware of before selling heir home - especially as it relates to the impending fiscal cliff and capital gains tax.
"Many times a client comes in to me after finding a buyer for their house or after selling their house....and then they ask me that one question that strikes fear in their heart: Do I have to pay any tax on this money?," said Brooklyn real estate attorney Robert Howe.
"Unfortunately, life is that you have to pay tax on just about any money you make and when it comes to real estate there is a concept called capital gains," continued Mr. Howe.
Mr. Howe has used social media outlets such as YouTube to offer educational tips on legal topics related to real estate. He is also the host of a weekly online radio show devoted to real estate and Brooklyn small business called Howe's New York. Mr. Howe also serves as the President of the Merchants of Third Avenue - one of the largest merchant organizations in Brooklyn.
The Law Offices of Robert Howe - serving New York for over 31 years - are located at 251 86 Street in Brooklyn, NY 11209 and his offices can be reached at (718) 748-9700. Robert Howe can also be found on Facebook and Twitter @RobertHowePC.