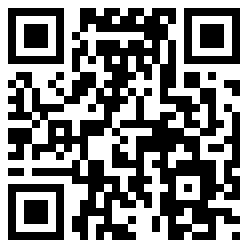 If your partner is cheating he or she is probably in a lot of pain too, feeling guilty or ashamed
New York, NY (PRWEB) December 31, 2012
With Monday being one of the biggest days of any year, its also the prime time to catch a promiscuous spouse in action. In a recent article it states that the best time to catch your loved one cheating is during New Years parties (http://tinyurl.com/b52w5cx). As Dr Bonnie mentioned in a prior release, statistics show that most affairs begin in the work place and at office parties. (http://tinyurl.com/at537wd) This is primarily due to alcohol consumption lowering inhibitions that cause an increase in already existing sexual chemistry between two co workers" says Dr. Bonnie. New Years Parties are usually filled with varieties of acquaintances ranging from friends, co workers and family. Statistics show that over 80% of people fantasize about a co worker (http://tinyurl.com/babp38p) There is a good chance your standing shoulder to shoulder with the woman who has been romanced by your man or having a drink with the man who has eyes for your girl. "keep your eyes open and loved one near, but don't smother him/her" explains Dr Bonnie. If you happen to walk out on the back porch for air and you catch a close conversation, its best to stay calm and don't jump to conclusions instantly. There is a time and a place for questioning suspicions, continue to enjoy the evening. "The way you handle the confrontation carries a great deal of importance in whether you will be able to work through the obstacle and repair the relationship" explains Dr. Bonnie in her book Make Up Don't Break Up.
Dr Bonnie offers suggestions in confronting an assumed affair:

Be direct, but not critical (Don't ask "did you have an affair"? As that leaves more chance for denial.
Use Dr. Bonnie's Smartheart skills and dialogue. This will help create a safety net so the adulterer doesn't feel judged and may admit the affair.
Be compassionate. "If your partner is cheating he or she is probably in a lot of pain too, feeling guilty or ashamed" says Dr. Bonnie
"Although nothing can make the betrayed forgive an affair, there are ways to work thru the rage". Dr. Bonnie has saved 98% of couples following the perils of adultery.
To learn more about Dr. Bonnie's Smart Heart Skills and Dialogue and infidelity—financial or otherwise—please check out to her books "Make Up, Don't Break Up," (winner of the New Times best dating book, 2010) which includes a DVD "Falling in Love and Staying in Love" and "Financial Infidelity, the #1 Relationship Wrecker." You can also view a short video on financial infidelity at http://www.youtube.com/watch?v=76k1UM2K4vk&list=UUMtSY71kjJVxaBnDjDdt2oQ&index=33.
Dr. Bonnie Eaker Weil is a leading relationship and marriage expert. In both 2011 and 2012, the United States Commerce Association named Dr. Bonnie New York's best therapist. She is the author of several other highly-regarded books, including "Adultery, the Forgivable Sin" and "Can We Cure and Forgive Adultery."
Be sure check out Dr. Bonnie's "Five-Star Video Contributor" videos via YouTube/Google at http://tinyurl.com/dy73rbv.
For more information about Dr. Bonnie Eaker Weil, please visit http://doctorbonnie.com/.
To interview Dr. Bonnie, contact renee(at)doctorbonnie(dot)com.