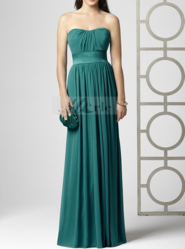 (PRWEB) December 31, 2012
Today, MerleDress, a reliable online shop of wedding dresses, is pleased to launch its Bridesmaid Dresses 2013 collection, which includes a huge choice of hot styles, like sexy strapless beading sleeveless short mini taffeta dresses, V-neck beading dresses, and so on.
On the updated website of MerleDress.com, customers can find their perfect dresses easily by searching the dresses by specific criteria such as color, price, style, and occasion.
"We offer the latest trends in town, so we can completely assure you of looking fantastic and equally beautiful as that woman who is now walking down the aisle! Our new collection will give the market a stunning impression affordable price." Said, Donnie Terry, CEO of the company.
Donnie Terry added, "Your satisfaction is our long-term pursuit and upmost concern. Once your package has arrived, we encourage you to open and check to make sure that the dress that we made meets your requirement. Try your dress on as soon as possible without removing the tags, altering, or washing the dress."
In addition to its bridesmaid dresses, MerleDress is offering a huge selection of cheap homecoming dresses, wedding dresses, evening dresses, and, etc. At the section of "Prom Dresses on Sale", customers can also find its special offer of prom dresses.
About MerleDress
MerleDress.com is the leading supplier of wedding dresses, prom dresses, evening gowns, and wedding dress accessories from China. MerleDress is famous for its outstanding quality in fabric, materials, and fit without the inconvenience and costs of traditional bridal boutiques and retailers.
For more about Merle Dress, please visit: http://www.merledress.com/