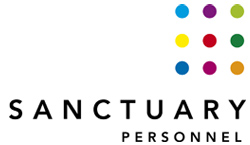 Sanctuary is proud to develop long term relationships with our clients and candidates.
Ipswich, Suffolk (PRWEB UK) 31 December 2012
There is no better time than to start the New Year with the challenge of a new social work job.
And as the largest provider of social work practitioners in the UK, Sanctuary Personnel is perfectly placed to help social workers through the entire process, be that helping to identify suitable jobs and opportunities, interview preparation or providing expert guidance through the safeguarding and compliance process.
Whatever the requirements, Sanctuary's experienced social work consultants will help along the way.
With contracts with over 170 local authorities across the UK, the NSPCC, Cafcass, SSAFA and the NHS, Sanctuary's nationwide coverage means access to more jobs than other agencies. Not only that but Sanctuary can also offer piece work or project work through their Skylakes subsidiary. Skylakes delivers all forms of adult and children's statutory social work on a unique payment by results model, making it easier and more affordable to bring in extra capacity to vital social services. See http://www.skylakes.co.uk for more information.
Andrew Pirie, Head of Marketing at Sanctuary Personnel said "Sanctuary is proud to develop long term relationships with both clients and candidates. Our team are all vastly experienced within social work, so their knowledge of the complexities of the profession provides the best possible results to candidates and clients alike."
"This was backed up in 2012 when we won two awards the prestigious Recruiter Awards for Excellence for 'Best Client Service' and 'Best Public Sector Recruitment Company'."
Why not start 2013 with a new social work job with Sanctuary Personnel? Visit the Sanctuary Personnel website http://www.sanctuarypersonnel.com to see a selection of our jobs and register your CV or call a consultant on 0800 046 1166.