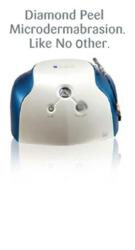 Long Island, NY (PRWEB) December 31, 2012
The award-winning Pristine™ microdermabrasion procedure offers patients a non-invasive and full scope exfoliation treatment that is comfortable and above all, a rewarding aesthetic experience. Since microdermabrasion is based on mechanical exfoliation, the results are immediately visible after the first treatment, making way for smooth, softer skin and a refreshed complexion.
The skin is the largest organ of the human body and is the first to be exposed to the numerous external environmental factors, every day. Prolonged exposure to sun, stress and pollution take a toll on the skin's condition and appearance. To strengthen and protect the skin, LaserTouch Aesthetics offers a unique long-term treatment method to reduce the appearance of sun spots, age spots, fine lines and wrinkles, acne scarring and skin pigmentation.
Unlike any other, the Pristine™ Diamond Tips™ are made of genuine, laser-cut diamonds for a high-quality microdermabrasion treatment that exfoliates the skin and whisks away dead cells from the skin surface.
Each Diamond Tip™ was designed with a specific coarseness grade and tip size to allow a wide range of treatment options, allowing you to reach the crevices around the nose and hairline to exfoliating larger body surfaces such as the decollete and buttocks.
Microdermabrasion found to be effective for treating aging skin including eye areas, hands and large body areas, acne and trauma scars, congested & oily skin, blackheads and whiteheads, ingrown hairs, hyper pigmentation, sun-damaged skin, appearance of fine lines and wrinkles, crow's feet, cellulite and stretch marks, age spots, uneven skin texture and glow, enlarged pores, blemishes, removal of dead and flaking skin cells while simultaneously stimulating production of healthy cells, collagen and elastin.
The Pristine™ DiamondTip™ kit introduces an aesthetic experience not found in conventional, crystal-based treatments. The Pristine™ microdermabrasion system is based on two sole functions: exfoliation and vacuum. Incorporating genuine, laser-cut diamonds into its treatment heads, Pristine™ is powered by the most reliable motor on the market to create the optimal microdermabrasion treatment.
Industry-leading experience and expertise are applied in the production of quality diamond tips which gently exfoliate the skin without cutting or scratching. The use of genuine diamond tips ensures 100% treatment accuracy time and again.
Combining the uniformity of each treatment tip with precise vacuum pressure ensures maximum control of exfoliation at consistent treatment depths. Dual action mechanisms stimulate the skin's cell renewal process to address various impurities, ultimately promoting more resilient and healthier skin.
LaserTouch Aesthetics offers a team of skincare and medical professionals that are experts in the following treatments but not limited to:
Laser Hair Removal and Electrolysis
Freckle Removal
Skin Tightening
Laser Skin Rejuvenation
Sun Damaged / Brown Spot Treatment
Vein / Spider Vein Removal
Acne Corrective Treatment
Acne Scar Reduction
Non-surgical Wrinkle Reduction
Botox, Fillers, and Anti-Aging Procedures
Smartlipo, Body Contouring, Cellulite Reduction
Mole and Wart removal
Tattoo Removal
About LaserTouch Aesthetics:
LaserTouch Aesthetics centers provide laser hair removal, tattoo removal, Botox® and fillers, laser skin rejuvenation, microdermabrasion, cellulite treatment, acne reduction and acne scar reduction, mole removal, smartlipo and other aesthetic procedures for female and male clients of all skin complexions. In order to best serve clients, LaserTouch Aesthetics utilizes the most advanced and safest laser and aesthetics technologies such as Elite MPX, Medlite C6 and Smartlipo MPX by Cynosure, GentleLASE® and GentleYAG® by Candela, Xeo by Cutera®, Fraxel® by Solta and Reaction, Trios and Pristine by Viora.
LaserTouch serves Westchester New York via its 16 Church Street, White Plains location, serves New York City via two clinics, at 150 Spring Street in SoHo and 57 West 57th Street, Suite 809 in Midtown and serves Long Island via its Garden City location at 100 Garden City Plaza, Suite 105, Garden City, NY 11530.
For more information, visit lasertouchsoho.com/long-island or call 516-535-0035 for a complimentary consultation. To follow the latest in aesthetics, visit lasertouchsoho.com/blog.