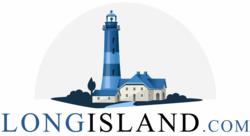 LongIsland.com's recently updated Nightlife Section allows locals to plan the perfect night on the town, no matter what the occasion. The extensive directory includes thorough information, making it simple for anyone to plan a perfect night out.
Kings Park, NY (PRWEB) December 31, 2012
Just in time for New Year's Celebrations, LongIsland.com has updated its Nightlife Section to include additional listings, event listings, and more thorough information on all of Long Island's hottest Nightlife and entertainment. As one of the more popular sections of the site, these regular amendments and additions are vital for Long Islanders planning a night on the town – the dependability of the updated information is what makes the LongIsland.com Nightlife Section the leading online resource.
Since 1996, LongIsland.com has served the local community as its go-to comprehensive resource for the scoop on Nightlife Happenings, Events, Things to Do, and Entertainment options, and the recent redesign of the site has given the Long Island Media team the opportunity to provide even more thorough information about the latest happenings on LI. The Nightlife Section has always been a large part of their entertainment guide, and with the ever-changing nightlife scene on Long Island, it is important for locals to have the most up to date information about their favorite venues, as well as what's new in the area. In an effort to better serve the community, LongIsland.com updated and expanded the recently re-done Nightlife Section to include additional venues in both Nassau and Suffolk Counties, more detailed business listings and descriptions, and a Calendar of Nightlife Events.
These changes and additions will prove quite useful to locals, who have turned to LongIsland.com for over fifteen years to find the best of what Long Island has to offer, and the revitalized Nightlife Section will prove especially useful to anyone new to the area that is looking to experience all that LI has to offer. These types of updates are made to sections throughout LongIsland.com regularly, so that visitors are able to get the current, fresh information necessary to enjoy local events and attractions.
This update to LongIsland.com's Nightlife Section is just the latest example of how the site continually strives to provide locals with the best information available, and why it continues to grow in popularity. LongIsland.com will continue to provide regular updates to the entire site, including Nightlife Section as the Long Island entertainment scene continues to change and grow.