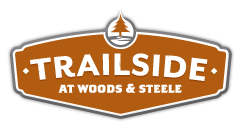 We want people to have fun, and celebrate family, the outdoors and winter
Cle Elum, WA (PRWEB) December 31, 2012
The Trailside at Woods & Steele Home Community is hosting a 'Paparazzi Photo Contest' through the month of January to help kick of off the opening of their model home and they are looking to the public for funny or amusing family photos with creative captions.
The photo contest was designed with the funny vacation photo in mind and submitted entries will be posted on the Trailside Homes Facebook page where fans will vote for their favorites with likes. "We are looking for those classic family photos, skiing, snowball fight, sledding pictures that we all have hiding somewhere and folks to have the freedom to get creative with a funny or witty caption to really bring this to life. We want people to have fun, and celebrate family, the outdoors and winter," says Erica Keller, Marketing Coordinator for Sapphire Skies, the creators of the Trailside Community.
The winners will be voted on by guests at the grand opening party of the Trailside Community's Model Home on February 2nd. Photos receiving the most likes on Facebook will be presented at the Grand Opening event and prizes will be awarded for Most Creative, Best Family Photo, and Runner Up. The event is open to the public and all are invited to attend.
Open to the public, all are encouraged to participate in the 'Paparazzi Photo Contest'. Photos can be submitted to erica(at)sapphireskies(dot)net or http://www.facebook.com/trailsidehomes.com and must be received by January 31st, 2013.
About Sapphire Skies Land Company:
Sapphire Skies excels at providing high-quality, affordable residential land and homes that celebrate connections to the outdoors, small-town values and four-season country lifestyles. Founded in 2000 in downtown Cle Elum, Sapphire Skies is comprised of a team of individuals committed to the Upper Kittitas County community. To learn more about the homes and community at Trailside at Woods & Steele, please visit http://www.TrailsideHomes.com. For more information on Sapphire Skies please visit http://www.SapphireSkies.net.