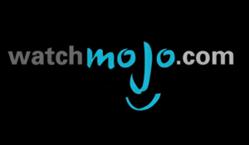 Montreal, Canada (PRWEB) December 31, 2012
WatchMojo – one of the largest independent producers of premium video content – surpassed 100,000 subscribers on the WatchMojo YouTube channel in early December. By year's end, it finished with over 110,000 subscribers.
WatchMojo's presence on YouTube has expanded exponentially since the launch of the WatchMojo channel in 2007: it now generates nearly 7 million monthly views, with 173,000,000 all-time views on YouTube. Across the entire web, WatchMojo has generated 1.3 billion video views since 2006.
With help from hit interviews with superstar musicians like Justin Bieber, Lady Gaga and DJ Tiësto, as well as scripted content successes such as the Biography of Princess Diana, Top 10 Dinosaur Movie Moments and Top 10 Call of Duty Moments, the company has doubled its YouTube subscribership since April 2012.
The company's catalogue of over 8,000 evergreen videos entertains a wide variety of online consumers:

Its categories include Automotive, Business & Technology, Comedy, Fashion & Beauty, Film, Health & Fitness, History, Lifestyle, Music, Politics, Science & Space, Sports, Travel and Video Games.
Its themes include features such as top 10 lists, biographies and profiles that cut across those Categories.
Its This Day in Video programming tells history through video by covering the people, places and events that have shaped history and pop culture.
Throughout the year, WatchMojo launched several new YouTube channels, where the company serves up its same brand of infotainment videos across its diverse verticals. Visit WatchMojoFashion for fashion tips and shows, WatchMojoTravel for profiles of your favorite tourism destinations, WatchMojoLifestyle for food and drink recipes, dance demos and more, and WatchMojoHealth for tips and tricks to stay in shape. The This Day in Video channel offers users a daily playlist with all pertinent birthdays, deaths, anniversaries and releases.
About WatchMojo
WatchMojo informs and entertains through video by covering the people, places and trends that have shaped history. The company's short-form factual infotainment programming answers questions on Who, What, Where, When and Why across thousands of topics in Automotive, Business, Comedy, Education, Fashion, Film, Food, Health & Fitness, History, How To, Lifestyle, Music, Politics, Science, Space, Sports, Urban Living, Technology, Travel and Video Games.
By providing videos to the world's largest media companies and academic organizations, WatchMojo is a leading producer of professionally-produced, premium, brand-safe, evergreen, videos. The company's catalog of 8,000 videos has generated 1.3 billion video views online and billions more in out-of-home digital networks.
Digiday picked WatchMojo as one of three finalists, alongside CBS and HBO, in the Best Entertainment category at the Digiday Video Awards. Marketing Magazine named WatchMojo one of Canada's Digital Media Companies to Watch in its September 2011 issue. Ernst & Young nominated Ashkan Karbasfrooshan for Entrepreneur of the Year in its 2012 media category.
Learn more on http://www.WatchMojo.com
# # #