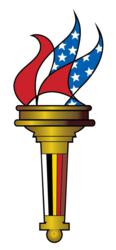 "A Happy New Year, and God bless us all."
Galena, IL (PRWEB) December 31, 2012
Elect A New Congress, the political super PAC that represents all Americans, placed its new video, ON LIBERTY, in video format for full public distribution today. ON LIBERTY, is an in-depth examination of Liberty, its definition, and its procedural application in governance required for the reformation of America, for all Americans.
Liberty examined discovers the two diametrically opposed political and economic models between Liberty and its antithesis, tyranny. Strong is the argument that Liberty is the answer to the problems facing America today because America lives in a technically defined tyrannical state, operating under its flawed political and economic model, which guarantees failure, said founder, Wm W. Fawell.
"Liberty is the most important tangible subject in America today," directed Fawell. "It is the single catalyst that can address the questions that lay heavy on our hearts when we thing of what America once was, but now seems to be going. Everyone knows something is wrong in America, and the more you scrape away the dust from Liberty, the more we come to know that it is the answer to every political, economic, moral and social problem facing America today."
"We're very proud to be pushing the lead in Liberty across the United States, and in a world that is a flood of bits and data, every new step we can take to make it easier for all Americans to find Liberty and how it can effect their lives and the lives of their loved ones, we are committed to do," promised Fawell.
"We encourage everyone to take a look at our ON LIBERTY, video, at http://www.electanewcongress.com, or at the You Tube in connection with this release." Wished Fawell, "A Happy New Year, and God bless us all."
Serfs Up America!
# # #