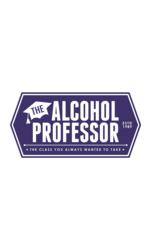 We take great pride in holding the most respected beer, wine and spirits competition in the greatest city in the world.

Adam Levy The Alcohol Professor
New York, NY (PRWEB) December 31, 2012
We are pleased to release the 2013 schedule for the most respected beer, wine and spirits competitions in the world. All the judges in the blind tasting competition are some of the most respected trade buyers in New York. They will be judging the Beer, Wine and Spirits by its category and actual price. This is the most realistic and real world judging experience that exists. Where the Trade Decides!
Unlike other competitions where over 80% of those who submit win a medal. The New York International Beer, Wine and Spirits Competition's award on average less than 50% a medal. The trade buyers in the industry are tired of these medal factories and respect the results of the New York International Beer, Spirits and Wine Competition's.
All of the competitions are open to commercially produced beer, spirits and wine from around the world. Over 52 countries have submitted their beer, spirits and wine to these accomplished competitions.
This is a wonderful opportunity for an established brand to reestablish itself with the trade as well a new one to be discovered in New York and the rest of the world who review the results.
New York International Beer Competition to be held February 10th, 2013 in New York
New York International Wine Competition to be held May 7-8th in New York
New York International Spirits Competition to be held October 20th in New York
Please feel free to contact us for any questions or inquiries on how to submit at
http://www.nyibeercompetition.com
http://www.nyispiritscompetition.com
http://www.nyiwinecompetition.com
Adam Levy
Founder
v 9173380163 x 1
info(at)nyibeercompetition(dot)com
info(at)nyispiritscompetition(dot)com
info(at)nyiwinecompetition(dot)com