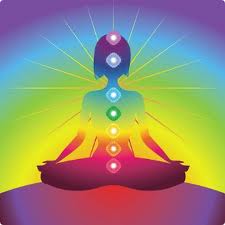 Self Created Health includes steps needed to get from physical discomfort and illness to a more balanced system of physical, mental, and emotional well-being. Self Created Health is a gateway to experiencing your infinite Being
Santa Monica, CA (PRWEB) December 31, 2012
According to Richard Gordon, he worked for 29 years before he finally discovered all of the components to the seven step process he calls, Self Created Health. "Based on my own insights and the work of many great people, I managed to piece together a highly effective system for discovering, releasing, and transforming emotional causation into love, gratitude and beyond," said Richard.
One of the past participants, Vanessa states, "I can completely relate to why Richard calls this his most important workshop. With Self Created Health, Richard gives us an complete system that covers everything. Self Created Health includes steps needed to get from physical discomfort and illness to a more balanced system of physical, mental, and emotional well-being. Self Created Health is a gateway to experiencing your infinite Being. I know the world is ready for unconditional Love and Oneness. Together with sharing other profound insights, this workshop is such a blessing for everybody who is ready," says Vanessa.
The teleseminar will be held on March 16th from 10:00 am until 12:30 pm and then from 2:00 to 5:00 pm pacific standard time. March 17th from 10:00 am until 12:45 pm and again on March 24th from 10:00 am until 12:45 pm pacific standard time.
To find out more information about this course or to register go to:
http://www.quantumtouch.com/index.php?option=com_eventlist&view=details&id=17451
About Quantum-Touch, Inc.
Quantum-Touch, Inc. provides a method of natural healing that works with the "Life Force Energy" of the body to promote optimal wellness. Life Force Energy, also known as "chi" in Chinese and "prana" in Sanskrit, is the flow of energy that sustains all living beings. Quantum-touch teaches simple and effective ways of using energy medicine to reduce pain, realign structure, balance organs, glands and systems, heal injuries and so much more.
To learn more about Quantum-Touch please go to:
http://www.quantumtouch.com