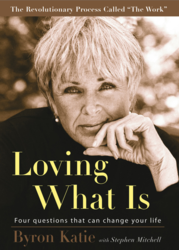 "I need stress to motivate me"—who would you be if you never believed that story again? — Byron Katie
(PRWEB) December 31, 2012
When thoughts about personal limitations are questioned, the mind opens by itself to possibilities never even dreamed of. Presented by the National Association of Women Business Owners, Santa Barbara Chapter (NAWBO-SB) at the Montecito Country Club, Santa Barbara, CA.
Schedule:
11:30 a.m.–1:30 p.m.
Cost:
Includes lunch.
$40 Members
$50 Guests
$60 Day of
Location:
Montecito Country Club
920 Summit Road
Santa Barbara, CA 93108
Nearest Airports:
SBA–Santa Barbara Airport (51 miles)
LAX–Los Angeles International Airport (86 miles)
Byron Katie has one job: to teach people how to end their suffering. Katie has been bringing The Work to millions of people around the world for more than twenty years through her website (where everything you need in order to do The Work is free), public events, weekend workshops, the nine-day School for The Work, and her 28-day residential Turnaround House program. Byron Katie is the author of three bestselling books: Loving What Is, I Need Your Love—Is That True?, and A Thousand Names for Joy; her other books are Question Your Thinking—Change the World, Peace in the Present Moment, Who Would You Be Without Your Story? and, for children, Tiger-Tiger, Is It True? For more information visit thework.com.
Contact Info:
Byron Katie International
805.444.5799
800.985.2843
registration at thework.com