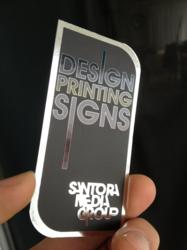 Marketing is more important than ever
San Diego, California (PRWEB) December 31, 2012
If a company is serious about business, they are likely to want to crush their competition. In the past, companies could simply put an ad in a newspaper and hire a mediocre inbound sales representative and be reasonably successful. In the 2013 and beyond marketplace it is a bit more complicated. With trade shows to attend and Facebook accounts to update, it is imperative to have a solid plan for what is coming into popularity rather than what has worked in the past. The following are a few of the most important areas of marketing to focus on as we move deeper in to the twenty first century.
The Brand: So many companies have the notion that their logo design and overall marketing aesthetic is not going to make or break their ability to capture current and new audiences. The reality is that in our current marketplace people truly care about the image of the brands they buy from. Notions of quality or durability are often taking a backseat to "what's new and cool." Often if a brand doesn't convey a sense of overwhelming popularity and mass appeal it is perceived as simply just another brand.
Cross marketing: A company can make a huge impact with half the budget if they partner up with a compatible company. Postcards, business cards, and brochures are great printing avenues to take advantage of the opportunity to introduce two brands in a way that makes sense. If a company is heading off to a trade show, they should tap into their business's network and see if there is another company that will co-brand the collateral printed for the show. Many brands can collaborate that compliment each other and ultimately increase sales for each company, we at Santora Media Group call this the "Peanut Butter and Jelly Theory."
Redeveloping the company image: What was hip and trendy last year will slowly but surely turn into what is hip and trendy next year. A brand must reflect certain visual trends to be clumped into the category of visually relevant and appealing to the customers that are apt to spend big bucks to utilize the "in" company or buy the "in" products. If a company has a product or service that is timeless and really doesn't change, they shouldn't feel that this phenomenon doesn't apply to them, it does! Usually all they need to do is put their product in a new light. redesign their business cards. market in a new way that is uncommon for their industry, like a building wrap or hand out custom promotional products that will keep your brand close to the consumer.
Show them you care: As everyone has undoubtedly noticed, companies have embraced sustainability, and all things eco. It behooves every company to embrace this in 2013. Whether you are on board or not with the movement, many consumers are. Santora Media Group offers eco printing, banners made from low impact materials and of course graphic design that is the most eco friendly.