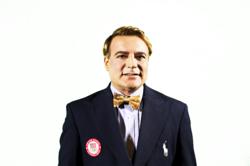 (PRWEB) December 10, 2012
Muscle atrophy a major problem with arthritis, is now being treated with regenerative medicine, according to A.J. Farshchian MD from the Center for Regenerative Medicine.
Sports injuries need an adequate blood supply and cellular migration. Platelet-derived growth factors are critically involved in this process. These cells allow the body to take advantage of the normal healing pathways at a greatly accelerated rate. During the healing process, the body rushes many cells and cell-types to the injected area in order to accelerate the healing process. These cells perform many functions, including release of growth factors (GF) into the diseased or arthritic and injured sites.
Muscle atrophy also known as Muscle wasting Is common in arthritis and is usually due to loss of muscle tissue which could be caused by disease or lack of use. Mostly it is caused from disuse. Some of the other causes of atrophy are:
•diabetes (diabetic neuropathy)
•burns
•poliomyelitis
•amyotrophic lateral sclerosis (ALS or Lou Gehrig's disease)
•Guillain-Barre syndrome
•muscular dystrophy
•myotonia congenita
•myotonic dystrophy
•some atrophy that occurs normally with aging
•cerebrovascular accident (stroke)
•spinal cord injury
•peripheral nerve injury (peripheral neuropathy)
•prolonged immobilization
•rheumatoid arthritis
•prolonged corticosteroid therapy
The Center for Regenerative Medicine in Miami, Florida concentrates on helping arthritic and injured people to get back to a functional level of life and their activities using non-surgical techniques and Orthopedic medicine. The center's expertise is in treatment of conditions of spine, knees, shoulders and other cartilage damages. They have developed non-surgical and rehabilitation techniques focused on treatment and management of joint pain. Their team includes health professionals organized around a central theme. Their website is http://www.arthritisusa.net