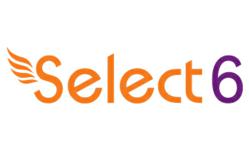 We are proud to present our first class of Select 6 Pilots from California to Maryland to Jamaica
Baltimore, MD (PRWEB) December 05, 2012
Select 6 has teamed up with Bytelion, a MD-based software development firm, to create a new crowdfunding platform for Minority, Women and Veteran-led (MWV) startups and projects to raise money, awareness, and find Angel support for their big ideas and projects. The beta site was launched on November 30th.
"We are proud to present our first class of Select 6 Pilots from California to Maryland to Jamaica – they have given intense effort, thought, and passion into their projects, and we are here to support them as budding entrepreneurs and innovators," says Howard Cheng, founder and Chief Entrepreneur of Select 6.
Even though minority and women-led ventures statistically perform the same or better year over year when compared to all startups that are angel-funded, a staggeringly low number of angel investors and startup accelerator programs nation-wide have MWV's in mind or in their programs.
What's unique about the Select 6 platform is that it puts the spotlight on 6 crowdfunding projects at a time instead of hosting thousands of live projects. Prospective projects will apply and go through a selection process before they are featured on the site. Moreover, founders or "Pilots" of featured projects will be enlisted in the company's own S6 Startup Accelerator and online media channel to receive the full attention and support that thousands of startups compete for each year to enter programs like YCombinator and Techstars.
Crowdfunding is one of the most exciting social innovations to empower creative and socially-minded entrepreneurs in recent years, Select 6 will be the first to channel this medium to provide more resources, exposure to professional mentors, and access to institutionalized funding that many minority, women, and veterans have a hard time finding when they start a business.
The concept of crowdsourced funds is very much like when a school rallies around a fundraiser (book-a-thon, car wash or bake sale) involving all the students, parents, teachers, and the neighborhood to heat up that symbolic thermometer posterized in classrooms, auditoriums, and bulletin boards to indicate "what we've raised" and "how many days we have left." Many building and program improvements are raised this way everyday around the country.
Taking that online, and what you have is a 3-10 minute experience that you can package and share with family, friends and fans to connect to your project: a short but engaging video, a clean project profile, a "thermometer" dial, and a set of cool unique rewards that Angels endorse in exchange for making your project possible in the first place. It's about transferring that same sense of community spirit, being there first, and supporting one another, to an online viral medium that is credible, transparent, and impactful.
What makes crowdfunding so attractive for entrepreneurs is the time and execution flexibility afforded to them, without the high cost and hassle of applying for a bank loan or structuring an equity deal with investors. The money is given out of goodwill and in exchange for a reward tied to the project. As long as all endorsed rewards can be delivered within reasonable time, what matters is whether a project can meet its funding goal. If a funding goal is met, Select 6 offers the lowest direct transaction fee among top crowdfunding sites at 3.6%. If a funding goal is not met, while most crowdfunding sites choose an All-or-Nothing approach, Select 6 projects will be charged a slightly higher fee at 6.6%, provided that they can deliver their endorsed rewards. It is important to note that all monies raised via crowdfunding is considered taxable income by the IRS.
The mission of Select 6 is to help MWV-led startups create success stories in the marketplace and community; To share the education, experience and entertainment that is entrepreneurship & innovation with the public; To create sound investments in promising startups that can scale and expand.