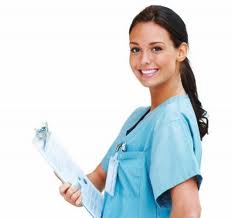 MAKE YOUR NURSING DREAM COME TRUE!
Shepherdstown, WV (PRWEB) December 03, 2012
Those who want to take up nursing as their full-time profession would certainly be interested to know their potential pay-out figures, and A1Nursing.com has just launched a comprehensive information portal giving insight into all the figures of nursing salaries at different levels.
A1Nursing.com has just created a handy database of all the information related to nursing salaries that an aspirant would require, ranging from entry-level salary pay-outs, to the remunerations given to a registered nurse salary, and nurse practitioner salary at different levels.
The website has also filtered the number based on various parameters such as salary paid in top 5 States, top 5 metropolitan areas, nurse practitioner salary by certification, and much more.
Take a look at the average figures of a neonatal nurse salary here.
It's a well-known fact that any aspirant usually wants to understand the rewards of taking up a particular profession as the career path, and all the information put up on A1Nursing.com can certainly assist the nursing aspirants tremendously.
The website has even got a dedicated section on best nursing interview questions too. The founder of the website told to media "Nursing is one of the most popular jobs in the hospital industry. If you have gained the required qualification for this profile and are looking to get the nursing job, then you should start preparing for the common interview questions for nurses."
He also explained that it's important to do the ground work, before applying for a job in any industry. Nurses take care of variety of tasks ranging from diagnosing health problems, administering medications, performing examinations, and much more, so it's crucial to understand the roles and responsibilities of specific job too.
Expressing his opinion on the career choice in nursing industry, the founder of A1Nursing.com also stated "When you take a look at the various figures put up on our website, you will realize that becoming a nurse practitioner can be a wise investment in term of salary hikes. Although it requires lot of hard-work and even the tuition fees of such courses are on the higher side, if you manage to get a degree, it will be the big step in your nursing career."
A1Nursing.com even lists out several interesting stats in the nursing industry such as this; California has been recorded as a state with the highest salary for a nurse practitioner with $112,284 annually, whereas North California has been the lowest salary state with the top salary figure being just $97,406.
The website has got loads of other helpful information on the nursing industry and terrific compilation of history data of salary pay-outs too.
About the company
A1Nursing.com has been launched with the intent of helping all the nursing aspirants and spreading awareness about the nursing salaries at different levels, across different regions of United States of America, and the impact of various certifications on nursing salaries.
The website also gives detailed information about the roles and responsibilities of different specializations in the field, such as paediatric nurse, neonatal nurse, travel nurse, and their corresponding salaries.
To know more about the information offered by A1Nursing, visit http://www.a1nursing.com