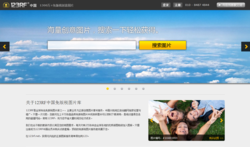 "We are delighted to have Zcool on board with us, representing and operating 123RF in China. This partnership brings our microstock business to a whole new level, broadening our business presence in Asia." says Stephanie Sitt, CEO of 123RF.
Beijing, China (PRWEB) May 15, 2012
Global Royalty-Free Stock Photo, Illustration and Video Footage provider, 123RF, announced today a partnership agreement with Zcool, China's renowned creative designer platform for graphic designers. Zcool will represent 123RF for the mainland China region through http://www.123rf.net.
The partnership agreement states that Chinese clients will be able to select and purchase from over 13 million Royalty-Free stock photos and illustrations, with 25,000 fresh content updated daily, across various categories such as Lifestyle, Editorial, Objects, People, Conceptual and more at 123RF.net.
"We are delighted to have Zcool on board with us, representing and operating 123RF in China. The microstock business in China is rapidly expanding, making this partnership a good opportunity for us to introduce our Royalty-Free microstock content to the Chinese market." says Stephanie Sitt, CEO of 123RF.
"With Zcool's experience and strong footing in the creative community, we are confident that we have selected the ideal partner to represent 123RF China. This partnership brings our microstock business to a whole new level, broadening our business presence in Asia," added Sitt.
Both 123RF and Zcool are making a difference in creating a legal and safe commercial platform for contributors to upload their intellectual property which includes artwork and photography. The same platform also provides an avenue for clients to reliably download license copyrighted content for a low fee. All commercial content available for licensing on 123RF.net have been previously checked for model and property release information, making it safe for commercial use.
Zcool is well-known in China for its efforts in championing intellectual property protection, anti-piracy and enforcement to protect all original artwork and photography from being used illegally. One of the proponents that drives up rampant piracy in the stock photography industry is the high price of the images. To counter this, 123RF consistently offers the latest high quality content at affordably low prices.
Sitt also added, "Our partnership with Zcool is significant as it promotes and enables an improved copyright security for our Chinese clients and contributors. Previously, organizations were downloading images for commercial use without obtaining the consent from the owner and in the process, disregarding licensing and proper attribution. However, through constant user education, more organizations and designers today are showing an awareness in the importance of intellectual property and the need to license copyrighted material before using them."
High quality digital media content on http://www.123rf.net can be licensed for as low as RMB4.40 each. There are two payment alternatives available which are the 'Pay-as-you-go' credit or subscription plans that offer clients the flexibility of choosing to pay for what suits them best. With every purchase made, clients will be rewarded with RF points that entitles them to redeem exclusive gifts.
123RF China operates from 10am to 10pm, Monday through Friday, and can be contacted via telephone, e-mail or QQ, a live chat feature commonly used in the region. 123RF.net is customized and localized to suit the preference of Chinese users. Chinese clients can also connect with 123RF China on Wei Bo, a popular local Chinese social media site, at http://www.weibo.com/123rf.
About 123RF
123RF is a royalty-free digital media library that offers a wide variety of commercial and practical high quality image and footage with a budget-friendly price. Hosting more than 13 million Royalty-Free photos, editorial images, vector illustrations and video footage, 123RF is constantly updated with 25,000 fresh content on a daily basis. 123RF also gives photographers, illustrators, designers and videographers the opportunity to upload and display their creative materials, catering to a worldwide audience. 123RF's offices are located in major cities around the world including United States of America, United Kingdom, Brazil, Australia, South Africa, South Korea, Singapore and more. For any assistance regarding 123RF products, 123RF can be contacted via telephone, e-mail or live chat. Please visit http://www.123rf.com for more information.
If you would like more information about this article, please email partner.eu(at)123rf(dot)com
About Zcool
Founded in August 2006, Zcool is China's most active and popular creative designer platform that gathers professional designers and artists to showcase their design talent. Since its establishment, Zcool has been actively involved in domestic and international design competitions and has hosted dozens of large-scale co-design activities. Zcool have also successfully initiated and organized a series of offline activities, creating a reputable name for themselves in the creative design field. Zcool is also committed to provide a stepping stone for designers, linking them to corporate organizations in order to build a solid professional business relationship. For more information, please visit http://www.zcool.com.cn.