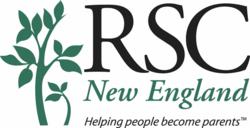 Waiting twelve days for pregnancy test results can feel like forever for couples undergoing IVF treatment.
Boston, MA (PRWEB) December 29, 2012
Fertility treatment poses numerous challenges for couples who need medical assistance to become pregnant. "There are several hurdles," explains Adele Kauffman, PhD, in a paper prepared for patients at the Reproductive Science Center (RSC) of New England, based in Lexington, Massachusetts.
"Some patients feel relieved that the active phase of treatment is done. They have made it through a number of hurdles in the IVF (in vitro fertilization) process including ovarian stimulation, egg retrieval and embryo transfer. The next step is waiting."
It is perfectly normal to feel anxious when anticipating the pregnancy test. After all, it will reveal whether or not embryo implantation has been successful and fetal development has begun. For fertility patients, time can pass slowly. "Twelve days can feel like forever," explains Dr. Kauffman. The passage of time is complicated further by the loss, so to speak, of nearly daily contact with fertility center nurses and other staff.
Managing expectations can be tricky, especially for those patients who are experiencing their first IVF cycle. Patients don't want to be too hopeful for fear of being let down. But, they also worry that not being positive enough can affect outcome. Being cautiously optimistic is the goal. Maintaining that balance, however, is a challenge.
Dr. Kauffman, and her RSC New England colleague Susan Levin, LICSW, offer these "tips" that can help patients manage the wait between embryo transfer and their pregnancy test.
1. Keeping busy helps the time pass. Follow your normal schedule and plan activities and diversions that will keep your mind on other things. Take good care of yourself during this time!
2. You may want to develop a plan for the day of the pregnancy testing. Pregnancy result calls from nurses at RSC New England, for example, are usually made between 1:00 and 5:00 PM. Some patients like to receive the results on their home voicemail so they can be with their partner when they get the news. Others prefer to hear the results directly as soon as they're complete. Patients should let their treatment center know about their preference.
3. Think about whom you may want to tell about pregnancy testing. If you have told many friends or family members about being in treatment, you may want to identify one person who will serve as a spokesperson to inform others. This plan will prevent having to make many calls yourself as well as having to respond to friends and family directly. Your spokesperson can let everyone know that you prefer not to take phone calls for a couple of days, or to send a card or email, etc.
4. Make a date with your partner for that evening. If the news is positive, you can celebrate. If not, you will be able to comfort one another.
5. If, like RSC New England, your fertility treatment program has a counseling department, the two week waiting period is an ideal time to schedule an appointment with a counselor for support.
2013 marks the 25th anniversary for the Reproductive Science Center of New England. An award-winning center recognized by the American Society for Reproductive Medicine for its pioneering efforts to follow guidelines to decrease multiple gestation births, RSC New England is a partner member of Attain Fertility Centers, the largest network of assisted reproductive medicine specialists in the United States. RSC New England provides comprehensive diagnosis, consultation, evaluation and treatment for infertility.