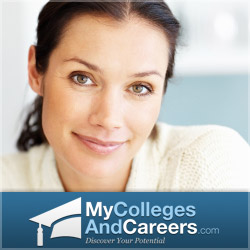 1 in 2 college graduates this year will either be unemployed or underemployed.
Provo, UT (PRWEB) April 26, 2012
The Associated Press recently reported that an astounding 1 in 2 college graduates this year will either be unemployed or underemployed. According to the collected data, opportunities for college graduates vary widely across the board. As the economy bounces between improvement and recession, My Colleges and Careers will help college graduates, and those working towards graduation, to know what specific technical skills will be most viable in the job market today.
One of the problems that many college graduates face involves having a degree that isn't practical for getting a career. In the current economic climate, health care, business, and even criminal justice careers are more likely to be accessible to graduates. Many students who have already earned a bachelor's degree but are unemployed or underemployed have chosen to return to school to complete a certification in a different area or to continue their education. Doing so will train them in additional areas that can lead to better employment.
Online colleges and universities offer an ideal solution for degree holders and seekers. By enrolling in distance learning programs, individuals will be able to continue working or fulfilling other time commitments while they complete additional schooling. This will allow online students to gain much-needed experience in the field. Lack of experience is one thing The Associated Press listed as a weakness for many degree-holders. My Colleges and Careers has formulated their website to allow students easy access to information about different careers and online schools. Despite a difficult job market for recent college graduates, if they are smart and take advantage of online opportunities, they will be able to obtain the skills and experience necessary to find a secure and well-paying job.
About My Colleges and Careers
My Colleges and Careers is dedicated to helping students and prospective students earn their college degrees through online degree programs. Considering that most students have other responsibilities and time commitments, My Colleges and Careers can become a great resource for those seeking a way to fit school into an already busy schedule. Through online programs, students can complete their schooling at their own pace. The tools and services offered on the My Colleges and Careers website have already assisted many students in completing their education and starting a successful career.