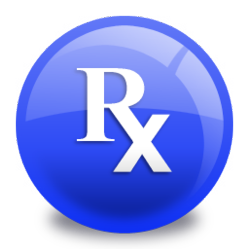 Currently 1 out of every 5 visitors to our site is on a mobile device. We wanted to offer them an enhanced experience.
Westlake Village, CA (PRWEB) February 28, 2012
With the recent surge of smartphone users, the People's Medicine Community has launched their mobile drugs forum in order to accommodate visitors accessing the site from their cellular phones. "Currently 1 out of every 5 visitors to our site is on a mobile device. We wanted to offer them an enhanced experience," stated Nick Jabbour, the community's founder.
It is currently predicted that by 2015 more U.S. Internet users will access the Internet through mobile devices than through PCs or other wireline devices (1). The question remains, how will the health care industry evolve as a result of the emerging mobile web and its reach into medical topics? Jabbour believes "It all boils down to the patients' voice being heard and the usability of the platforms through which they can interact." Having started his site in 2005 after learning about the sheer number of drugs on the market, it has remained a continuous work in progress since day one. So far 2012 has marked a new chapter for the site with the emergence of their Mobile Medicine Community.
The mobile-optimized version of the site is said to contain the same features and ease-of-use as the regular discussion threads always have, with the exception being that the information is much easier to read and interact with from a mobile screen. They have also taken a slightly different approach when it comes to redirecting smartphone users from the standard site. Rather than automatically sending such a visitor to the mobile-optimized site, they are presented with a prominent link to view the Mobile-Friendly version of a page.
Jabbour explains that "Many smartphone users are running high-end devices such as the iPhone or Android and they might prefer to stay on our standard site. We wanted to give them the freedom to choose which version they would rather view." He also stated, "We built the mobile community from scratch rather than trying to adapt our existing site. This way our mobile users can enjoy the smoothest possible experience."
Another interesting approach which they took with the mobile site is the fact that there are no image files used at all. All visual (button) effects are handled within the HTML code and style sheets so as to minimize the page load time for anybody on a wireless data plan. And as always, users are freely welcome to contribute to the prescription drug forums anonymously, and share information from the community on their Facebook, Google+, or Twitter pages, in addition to virtually every other social platform.
About PrescriptionDrug-Info.com, The People's Medicine Community®
Built on the fundamentals of a social web, The People's Medicine Community® operates as a medium for individuals, patients, care-givers and other interested parties to share medical experiences with one another. Online since 2005, it has grown to encompass hundreds of thousands of posts from visitors around the globe. PrescriptionDrug-Info.com is a free service which allows visitors to share their drug-related questions and stories anonymously. Users need not register to use the site, adding a level of privacy and comfort.
They are reachable at:
The People's Medicine Community®
3835R E. Thousand Oaks Blvd # 175
Westlake Village, CA 91362
Mobile Web: m.PrescriptionDrug-Info.com
Google+: plus.google.com/111897043056504505974
Facebook: facebook.com/rxinfo
Twitter: twitter.com/druginfo
References:
(1) idc.com/getdoc.jsp?containerId=prUS23028711
# # #